By Rebekah Bresee
Vietnam is a culture with a rich religious background blending Buddhist, Taoist, Hindu and other beliefs, and this shows through the architecture and décor of the country's elegant temples. Every temple has a unique spiritual and sometimes also political history that remains relevant to Vietnamese culture today. If you join us on our Vietnam and Cambodia tour, you'll have the opportunity to explore some of these temples, and others are worth a visit if you continue to explore Vietnam on your own.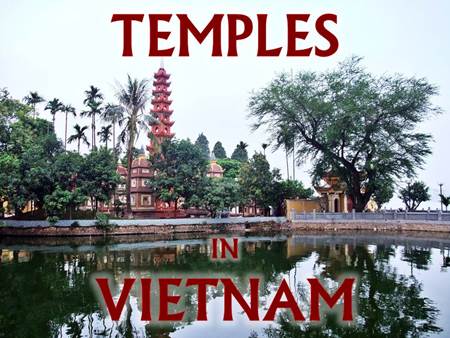 More about Vietnam: Vietnam FAQs | Interesting Facts about Buddhism | Coffee Culture in Vietnam
Ngoc Son Temple
Also known as the Temple of Jade Mountain, this temple is located on islet on Hoan Kiem Lake. To get to the temple, you must cross the picturesque Huc Bridge. The scarlet bridge is built in classic Vietnamese style and is lined with traditional flags, providing a perfect photo opportunity! Once on the island, you'll see lush trees, a nice view of the lake and the Ngoc Son Temple.
Temple of Literature
Located in Hanoi, this temple is dedicated to Confucius. In the spirit of the pursuit of knowledge and study, it is also home to Vietnam's very first university—the Imperial Academy. The temple is the perfect place to see some well-preserved traditional Vietnamese architecture and, even better, this place is big with five inner courtyards, 82 turtle steles and a statue of Confucius. Some ceremonies and celebrations are still held at the temple, especially around the Vietnamese New Year.
Thien Mu Pagoda
Tourists are drawn to this temple because of its unique structure. Thien Mu Pagoda is a whopping seven stories high, making it the tallest pagoda in Vietnam. It is located in the city of Hue and overlooks the Perfume River. Monks still reside in the temple and, if you're lucky, you'll hear them chanting or praying during your visit.
My Son
Actually a collection of Hindu temples that are now in ruins, My Son is not as well-preserved as other temples in Vietnam, but ruins have their own kind of beauty. This is one of the most ancient sites in Southeast Asia. The site includes a museum featuring exhibits and artifacts explaining the history and significance of the ruins. You may even get a chance to see live Champa dance performances. The temples are located outside of the Duy Phú village.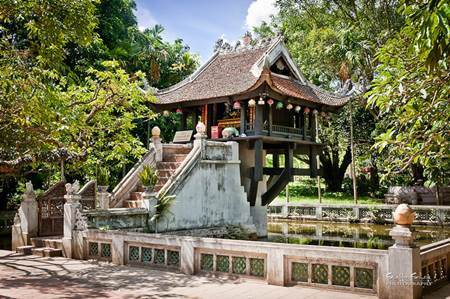 Chua Mot Cot
Also known as the One-Pillar Pagoda, this small and unusual temple gets a lot of attention for its creative architecture. As its name suggest, the temple is built on a single pillar that lifts the temple over a man-made lake. At certain times of year, the lake is covered by lotus flowers (if you're there during this time, don't forget your camera). Inside the quaint pagoda is a gorgeous statue of the Buddhist deity Quan Âm.
Jade Emperor Pagoda
Tile work, statues and paintings adorn the ceilings and walls of this Taoist pagoda, making it a sight to see and a photographer's heaven. Incense is constantly burning, creating a pungent smell that may be overwhelming for some. For others, this is a draw because the temple is still in use.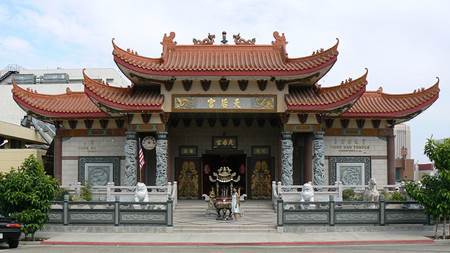 Thien Hau Temple
This temple is right in the middle of the hustle and bustle of Ho Chi Minh City. It is easy to get to as it is on the busy Nguyen Trai Street. Thien Hau is beautifully decorated with small porcelain figurines representing Chinese religion and legends. As you pass through the gate, lanterns and wooden statues hang overhead, creating even more atmosphere in the temple. A partially covered courtyard has an altar to Thien Hau, a Chinese diety.
To stay up-to-date on all things WanderTours, follow us on Facebook and subscribe to our blog via email or RSS.
*****
Photo credits:
Ngoc Son Temple: Alex Bir*** via Flickr
Thien Mu Pagoda: Dennis Jarvis via Flickr
Chua Mot Cot: Staffan Scherz via Flickr
Thien Hau Temple: Keenan Pepper via Flickr