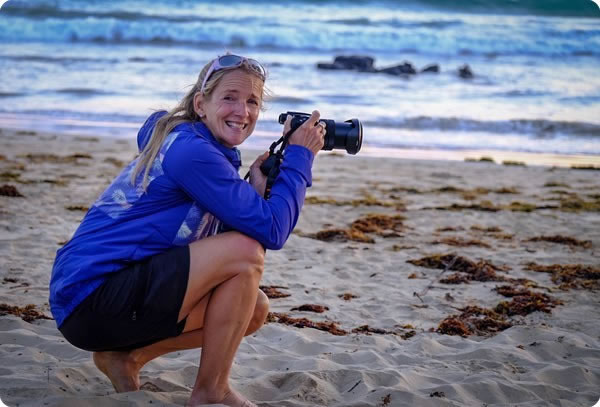 Hey!
Beth Whitman here. I'm the founder of WanderTours and am your (mostly) fearless leader.
I escort groups on most of our trips–the exception being photography trips and yoga retreats where professionals are there to guide and teach you.
After my first book was released, Wanderlust and Lipstick: The Essential Guide for Women Traveling Solo, women started asking me to bring them along on my travels.
Wanting them to travel independently–as I had done for nearly 20 years up to that point–I was reluctant at first. But I recognized that not everyone has the energy, time or sometimes even the desire to plan their own travels. So I led my first tour to Bhutan in 2008.
What I discovered through that trip to Bhutan and through subsequent trips was the bonding, camaraderie and life-long friendships that develop when women (and men on the co-ed trips) experience these destinations together. Those friendships have blossomed not only between myself and my tour people but also between these once-strangers who have met on one of our tours and who now regularly travel together–many of them returning tour after tour as a reunion of sorts.
All this is to say that after more than 10 years of leading groups to destinations both near (Seattle, my backyard)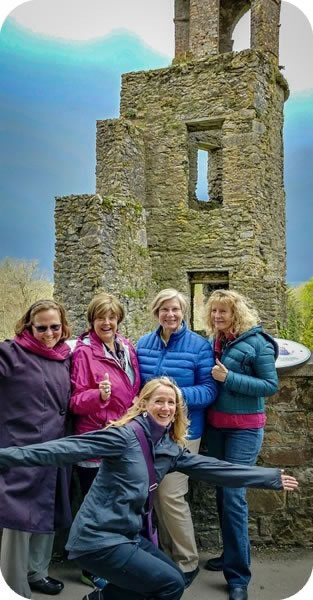 and far (Papua New Guinea, India, Tanzania, Peru and more), I truly feel like the luckiest person on the planet. I get to travel with people whom I am genuinely delighted to share time with AND I get to introduce them to new cultures, sights, sounds and food along the way.
Want to know more?
Some people arrive on a tour expecting me to carry a clipboard and pen, and peering over reading glasses checking names off a list.
That's not me.
I greet you with a hug because, if we're not already, we're soon going to be friends. After all, we're going to be spending some time together, anywhere from five to 15 days depending on the destination. I don't want YOU traveling without a friend and I certainly don't want to either!
This type of tour isn't for everyone. And that's totally fine. I would encourage you to follow me on social media, specifically by friending me on Facebook, following me on Instagram here and here, and listening to me host the She's Bold Podcast.
I think you'll get a pretty good sense as to what I'm about and whether a WanderTour is for you. If you're still not sure, pick up the phone and let's have a chat. I LOVE to talk travel! 206-317-1860