By Rachel Diebel
Swahili is the most widely spoken African language in the world, used commonly throughout areas of East Africa such as Kenya, Uganda and Tanzania. Many East Africans speak some English, but knowing some Swahili will be immensely beneficial to your travels throughout the region.
Unlike some world languages, Swahili is pretty easy to pronounce. The words, for the most part, are simply sounded out phonetically, so most Swahili speakers will understand if you say the word just like it looks…even if you might have a little bit of a funny accent!
Also check out: Tanzania Tour | Ngorongoro Conservation Area | Amazing Things to See on Mt. Kilimanjaro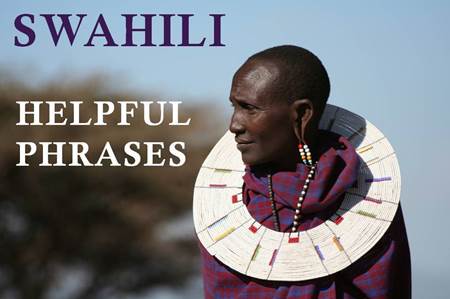 GREETINGS

Welcome
Karibu (singular) or Karibuni (plural)
Hello
Jambo
Goodbye
Kwa heri or Kwa herini (plural)
Good morning
Habari ya asubuhi
Good afternoon
Habari ya mchana
Good night
Usiku mwema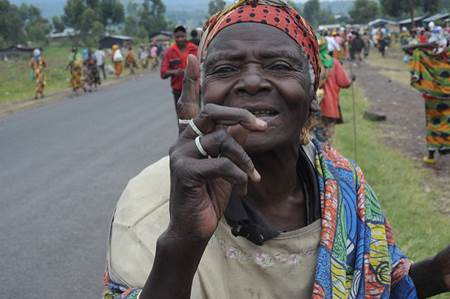 USEFUL PHRASES

Thank you (very much)
Asante (sana)
No, thank you
Hapana asante
Please
Tafadhali
Excuse me
Samahani
Yes
Ndiyo
No
Hapana
Cheers!
Maisha marefu!
I'm sorry
Samahani (for "pardon me") or nasikitika (for sympathy)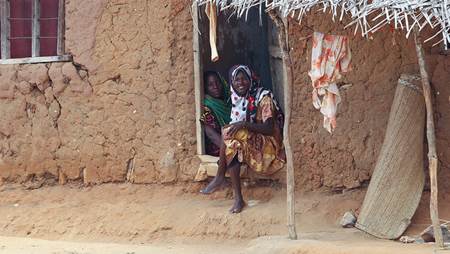 BASIC CONVERSATION
What is your name?
Jina lako ni nani?
My name is…
Jina langu ni …
How are you?
Habari gani
Where are you from?
Unatoka wapi?
Do you speak English?
Unazungumza Kiingereza?
How do you say…in Swahili?
Unasemaje … kwa Kiswahili?
I don't understand.
Sielewi
How much is this?
Bei gani?
What time is it?
Ni saa ngapi?
FOOD

I'd like to order…
Nataka …
Popular Foods
Ugali – Starch cornmeal
Pilau – Spiced, flavored rice
Chapati – A simple flatbread
Matoke – Banana mash
Mandazi – A type of doughnut
Mukimo – A dish made with potatoes, peas, corn, and onions
Maharagwe – Red beans cooked in coconut milk
Githeri – Maize and kidney beans
Nyama Choma – Barbequed meat
TRANSPORTATION

Taxi
Taxi
Car
Gari
Bus
Basi
Minibus
Matatu (in Kenya) or dalla dalla (in Tanzania)
Train
Treni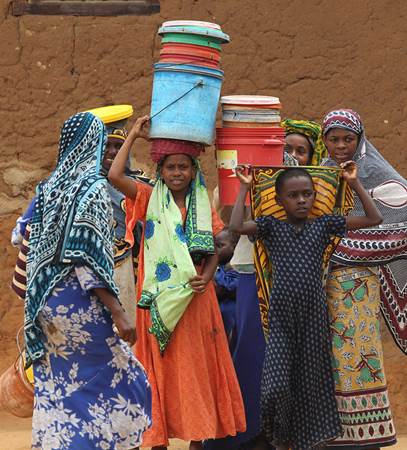 GETTING HELP

Where is the toilet?
Choo kiko wapi?
Help!
Msaada!
Police!
Polisi!
Leave me alone.
Niache!
Where is…?
…iko wapi?
NUMBERS 1-10
1 – moja
2 – mbili
3 – tatu
4 – nne
5 – tano
6 – sita
7 – saba
8 – nane
9 – tisa
10 – kumi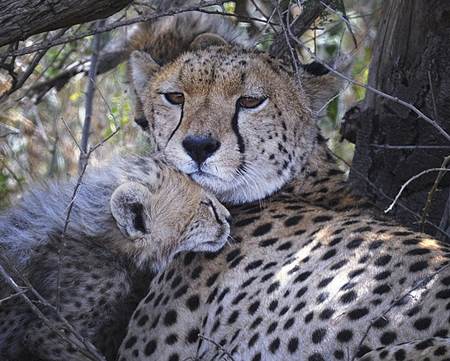 ANIMALS
Buffalo – Nyati or mbogo
Cheetah – Duma or chita
Elephant – Tembo or ndovuh
Giraffe – Twiga
Hippo – Kiboko
Hyena – Fisi
Leopard – Chui
Lion – Simba
Rhino – Kifaru
Warthog – Ngiri
Wildebeest – Nyumbu
Zebra – Punda milia
Resources to Learn More Swahili
For lists of phrases, try Wikitravel.
Or this short list of phrases on the BBC's website that also has audio so you can hear how they're pronounced.
There are a number of YouTube videos out there, including this one by SwahiliPod101, which lets you hear native speakers pronounce the phrases.
To stay up-to-date on all things WanderTours, follow us on Facebook and subscribe to our blog via email or RSS.
*****
Photo credits:
Masai Woman: guido da rozze via Flickr
Swahili Woman: Julien Harneis via Flickr
Swahili Women: Christ's Place via Flickr
African Food: Xiaojun Deng via Flickr
Dalla Dalla: Marcel Oosterwijk via Flickr
Swahili People: Christ's Place via Flickr
Cheetah and Cub: Diana Robinson via Flickr