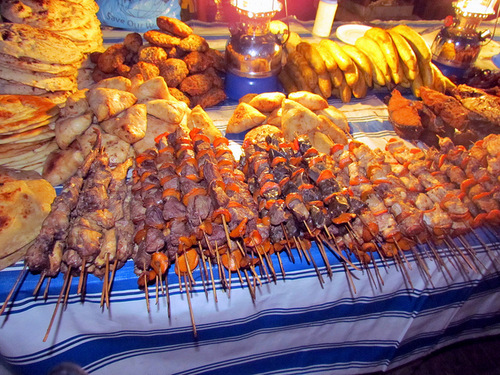 For me, one of the best aspects of traveling is eating the food of whatever country I'm in. I feel that food is an important part of any culture and can say so much about a destination. That's why I'm getting excited about our upcoming trip to Tanzania…I can't wait to see what culinary delights await us. (I know the trip is all about the animals, but we have to eat while we're there!)
Read also: Safari Photography Tips | What Clothes Should You Pack For A Safari 
Tanzanian cuisine is varied and everyone should be able to find something to their liking. In the coastal regions, dishes tend to be spicier than elsewhere and you'll find abundant seafood. Typical Tanzanian ingredients that can be found throughout the country include grilled meats, a variety of vegetables (the vegetarians in our group will be happy), rice, plantains and coconut milk. Because of the large Indian population in the country, many dishes have a strong Indian influence.
Meals on the safari will likely be fairly Western but I'm hoping that there will be a few local dishes included in the menu. And many of us will have a little free time upon arrival…even if it's only an overnight. Here are a few of the local dishes you should try if you have the opportunity!
Ugali—a maize porridge or mush—is the national dish of Tanzania. Maize flour and water are combined and cooked in boiling water with the end product being a polenta-like starch. Ugali is pretty tasteless and is generally served with a meat or vegetable stew.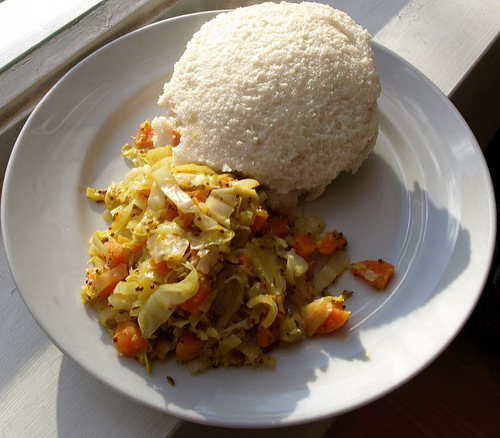 Chapati—brought to the country by Indian immigrants, chapati is an unleavened flatbread similar to the Indian roti.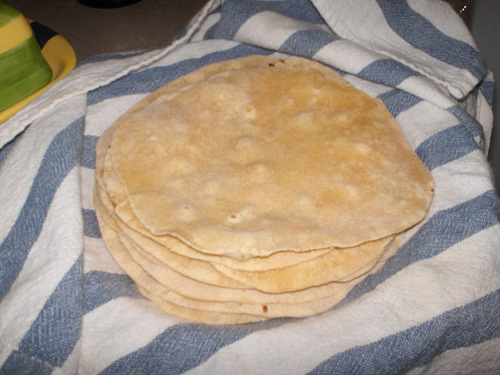 Pilau (also know as Pilaf)—a rice dish that is cooked in a seasoned broth. Typically cooked for holiday celebrations, bits of meat, onion and spices are added for flavoring.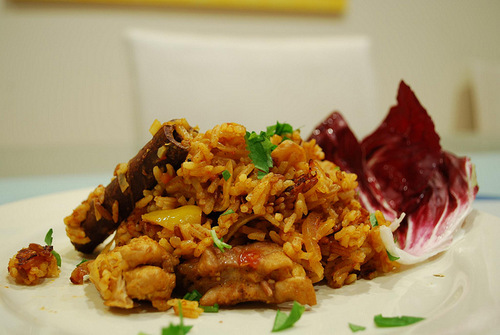 Nyama Choma—grilled meat—usually goat, fish or chicken—which is often served with ugali or barbecued bananas. Apparently you can even grill tofu (Beth, I'm posting this photo for you!)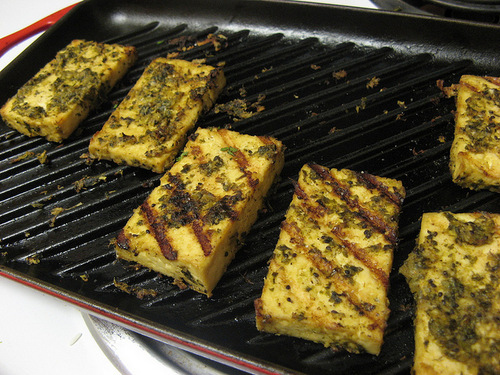 Mshikaki—this dish consists of marinated ground beef that is cooked on skewers over an open charcoal grill. Sounds yummy!
Makubi—is one of the most traditional dishes, consisting of spinach, sweet potato leaves, tomatoes and onions cooked in a creamy peanut butter sauce. This dish is thought to have medicinal qualities for those with digestive issues. It could have something to do with all those healthy veggies!
Mandazi—this popular snack is a fried ball of dough, similar to a savory doughnut.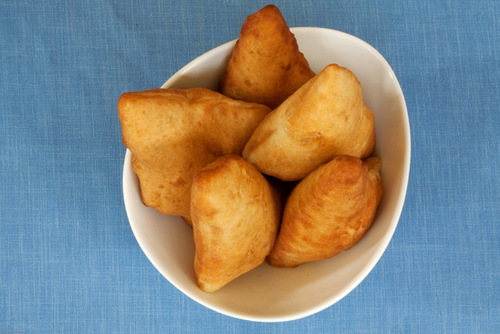 Matoke—mashed plantains which are boiled and served with a stew.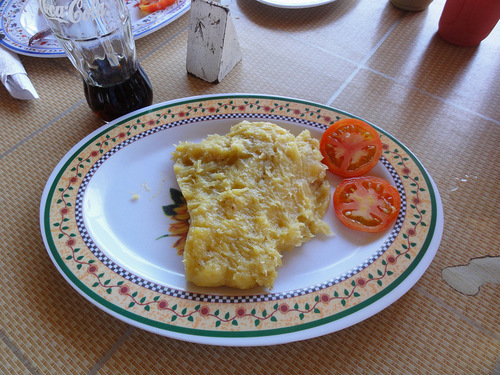 Supu Ya Ndizi—this soup made with mashed plantains and chicken broth is usually served at breakfast.
Coconut Bean Soup—perfect for vegetarians, this sweet and spicy soup is made from coconut milk, beans and shredded coconut.
As Tanzania is a tropical country, there is also an abundance of fruit and fruit juices available. I don't think anyone is about to go hungry!
Embrace life,
Pat
To stay up-to-date on all things WanderTours, follow us on Facebook and subscribe to our blog via email or RSS.
Photo credits:
Food in Stonetown, Zanzibar—David Berkowitz via Flickr
Ugali and cabbage—Mark Skipper via Flickr
Chapati—arifm via Flickr
Pilau—Alpha via Flickr
Nyama Choma Tofu—Michael Sean Gallagher via Flickr
Mandazi—Paresh Jai via Flickr
Matoke—Michele Zanin via Flickr