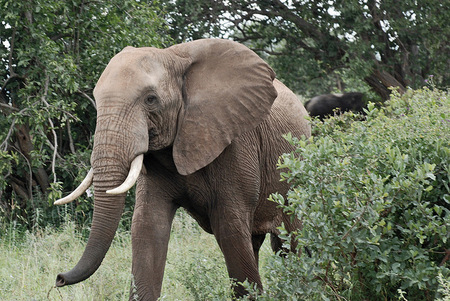 Think of Africa and what's the first image that pops into your head? For me, it's a couple of images—a regal male lion or a herd of magnificent elephants moving through the savanna. I'm still pinching myself that in just over a year—when I go on our Tanzanian Safari Tour—I'll get to see them for myself! It's only in the last dozen or so years that I've known that there's a group of African animals designated The Big Five.
Which animals are included in The Big Five?
The animals included in this group include: the lion, elephant, buffalo, rhinoceros and leopard. Yes, I know this little guy doesn't look very fearsome, but wait till he grows up…he'll be considered the King of the Beasts.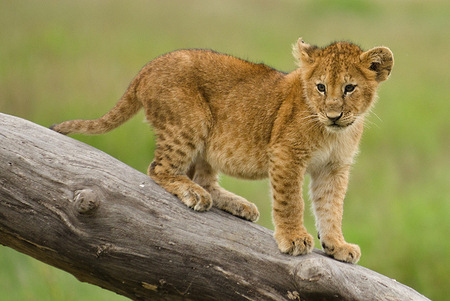 And why the name, which to my mind, implies a group of gangsters?
The Big Five was a hunting term that dates back to the late 19th and early 20th centuries when the white hunters descended on Africa in order to take home as many trophies as they possibly could. These five animals were the largest, most dangerous animals to hunt on foot.
See also: Wildlife in Tanzania | What is the Ngorongoro Conservation Area
I actually have a photo that shows my grandparents on safari in 1925. In it, a dead lion is strung up on a pole and it's being carried by the native porters who accompanied them. To excuse my grandparents, they were merely along as company for a group of wealthy hunters—and in those days nobody knew any better. My grandfather was a doctor and I guess they figured it might be a good idea to have him along on the trip.
Nowadays, of course, as the numbers of all five of these African species continue to diminish, it's no longer acceptable to hunt them and every effort is being made to save the few remaining animals. I can't even imagine that my grandchildren might grow up in a world where they no longer exist.
On our safari, we'll be visiting the Ngorongoro Crater and the Serengeti National Park, both of which are great locations for wildlife viewing. I'm hoping that we manage to see all five of these magnificent animals and I'm keeping my fingers crossed that this exclusive club—The Big Five—never becomes The Big Four or Three or Two or One!
Although our safari is sold out, we are taking names for a waiting list. If you'd like to add your name to the list contact us or phone us at 206-317-1860.
Embrace life,
Pat
To stay up-to-date on all things WanderTours, follow us on Facebook and subscribe to our blog via email or RSS.
Photo credits:
Elephant – Harvery Barrison via Flickr
Lion cub – Ganesh Raghunathan via Flickr
Rhinos – Andrew Ross via Flickr
Cape Buffalo – Megan Coughlin via Flickr
Leopard – Rohit Varma via Flickr