By Rachel Diebel
Beans are one of the staples of Santa Fe cuisine. Whether black beans, pinto beans or red beans, they can be a side dish or the main feature in practically every Southwestern meal. Using just a few traditional ingredients and spices, a good chef can create many distinct dishes that share the same Santa Fe pizzazz. As an added bonus, most of these dishes are (or can be made) vegetarian and even vegan.
Check out these Santa Fe bean dishes you might encounter on your Santa Fe tour!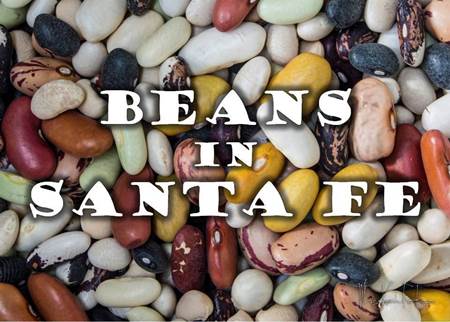 Types of Beans
During your Santa Fe tour, you will visit the famous Santa Fe farmer's market. As you taste and browse the local produce and goods, be on the lookout for the various types of beans available. Everything from heirloom, pinto, black and green beans will be on vendors' shelves. Check the market's crop calendar to see what will be in season when you visit—dried beans and green beans are best in August, for example. There are also stalls for two of the restaurants you will be visiting: Cowgirl BBQ and The Shed. Both participate in the market's farm-to-restaurant program, meaning the food there is fresh off the farm!
Black Bean Soup
Mashed black beans with vegetable broth, sweet red peppers and tomatoes? What's not to love! This thick and spicy stew has just a hint of sour lime and is great for cool summer evenings or very cool winter afternoons. Not overly garlicky, this soup manages to be filling without being heavy. For the meat lovers in your life, it's easy to make this heartier with some pulled pork or chicken.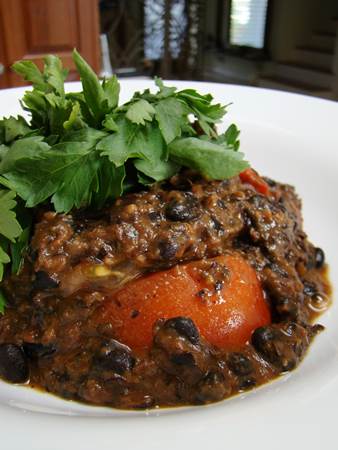 Classic Refried Beans
This simple dish is a staple of Southwestern cuisine, served as a side to practically anything from tamales to green chili stew. You'll find refried beans at many places we visit on our culinary journey, including The Shed. Or after you learn how to make tamales, this dish is an easy side to make at home too. Just throw beans, an onion, vegetable oil and some salt in skillet and wait.
"Borracho" or Drunk Beans
So called because they are cooked to perfection in your favorite beer, drunk beans are popular in the Southwest, but often a pleasant surprise to newcomers. Proper drunk beans are pinto beans slow cooked for hours in a dark beer and mixed with typical Santa Fe additions: bacon, jalapenos, onions and, of course, cilantro. The alcohol cooks out during the process, making drunk beans the perfect dish for everyone in the family.
Chili with Beans
A specialty in Santa Fe, green chili can be made with both meat and veggies, but the essential ingredient in both is beans! Cowgirl BBQ, a restaurant you will be visiting on your tour, serves delicious chili made with ground beef, brisket, jalapenos and, of course, pinto beans. For an extra kick, try the Chuckwagon Chili, which is loaded with everything from red onions to jalapeño cornbread.
Pork and Black Bean Stew
This dish is a mishmash of every ingredient that makes Santa Fe food delicious: browned pork shoulder, black beans, peppers, molasses and lime. It can be made with canned or dry beans depending on how quickly you need it made (or how hungry you are!). If you just can't wait (and you have extra time and extra room for more food), stop by the Atrisco Café and Bar and let them do all of the cooking. In addition to pork and black bean stew, they serve delicious black bean soup that is a must-try. Hearty with an edge of spice, pork and black bean stew is perfect for those long, low summer evenings.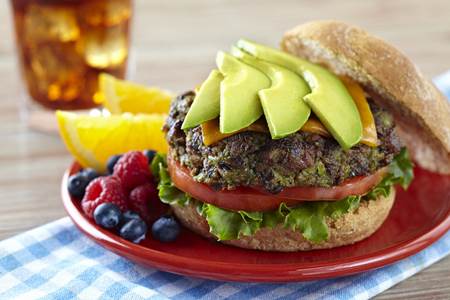 Black Bean Burger
A combination of traditionally American and traditionally Mexican foods, the Southwest-style black bean burger is the perfect example of how delicious the blend of cultures can be. Perfect for those who have been disappointed by bland veggie burgers in the past, these flavorful burgers are made with black beans, corn, cilantro, chilies and typically served with avocado. Add some sweet potato fries spiced with chipotle and you have yourself a wonderful, filling southwest meal.
Beans and Posole
Posole, or pozole, is a traditional Mexican stew that once had a ritualistic significance, but is now commonly served as a side dish in many Santa Fe restaurants. The Shed, for example, lists "beans and posole" as a side with almost all of their entrée meals. It is made with beans, hominy (dried corn kernels), tomatoes, and all the typical New Mexico flavors such as cilantro and cumin.
If all these delicious dishes still aren't enough, here are more reasons to visit Santa Fe!
To stay up-to-date on all things WanderTours, follow us on Facebook and subscribe to our blog via email or RSS.
*****
Photo credits:
Beans: Kenneth Leung via Flickr
Refried Black Beans: Vegan Feast Catering via Flickr
Santa Fe Chili: Kathy Maister via Flickr
Black Bean Burger: Meal Makeover Moms via Flickr