By Rachel Diebel
Thai street food is one of the country's main attractions, for foodies and average eaters alike. It is unlike street food you will find anywhere else in the world, with an amazing range of colors, flavors and tastes—and it's super affordable to boot! Be sure to come to Thailand hungry.
More about Thailand: Thailand FAQ | Thailand Visa Info | Shopping in Thailand | Noodle Dishes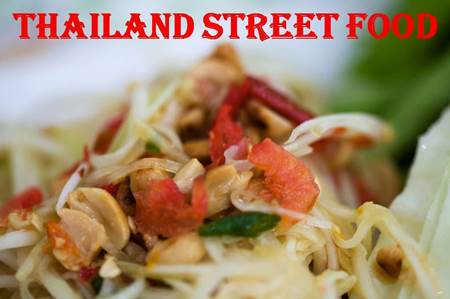 Som Tam
Som tam is a salad made from green papaya, tomatoes, garlic, shrimp, peanuts and chili pepper. Its combination of sweet, sour, salty and spicy have made it one of the most popular street foods in Thailand. Be careful when you order; most Thai people like their som tam very spicy, so be sure to ask for a mild version (unless you like the live on the edge)!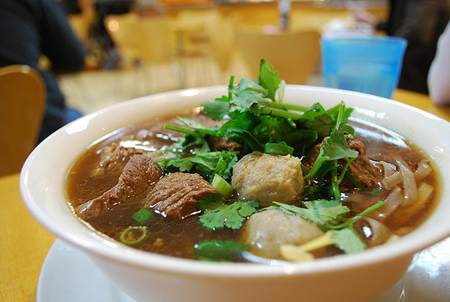 Noodle Soup
Another very popular dish, noodle soup (or guay teow) is originally a Chinese dish, but has become uniquely Thai over the years. The soup is made from meat broth and comes with either rice or egg noodles, veggies and wontons. What makes this dish unique are the toppings, which can range from lime juice to sugar to fish sauce.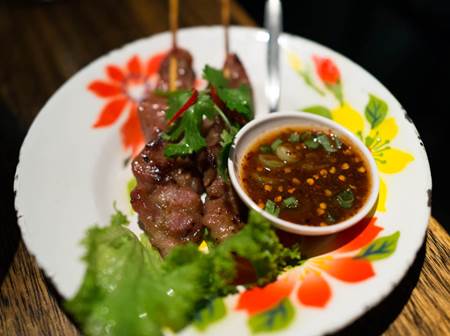 Grilled Meats
The most common grilled meat served at street vendors in Thailand is moo ping, or grilled pork, but there are dozens of varieties available. The chicken, pork or even buffalo meat is marinated in a garlic sauce, grilled and then served on a skewer. It's a quick, easy and delicious lunch…as long as you aren't a vegetarian.
Fried Bananas
In Thailand, it is often plantains rather than bananas that are fried and sold through car windows by vendors. Either way, the plantains or bananas are wrapped in spring roll wrappers and fried in oil, making them a delicious snack for an on-the-go traveler. For an extra sugar rush, top them with whipped cream or drizzle some chocolate sauce over them.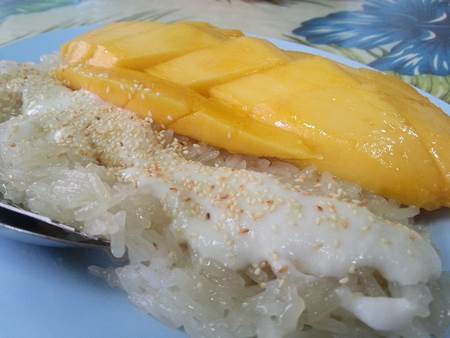 Mango Sticky Rice
Sometimes simple is better! Mango sticky rice, a popular Thai dessert, is exactly what it sounds like: mango balls or slices over sticky rice and covered with a delicious coconut sauce. It can be harder to find, since it is typically only available in the very popular or busy areas of cities, but it's worth the search.
Durian Fruit
Thailand is full of delicious fruits, some familiar and some exotic. Many are available from street vendors, but the strangest of all fruits you'll find in Thailand is Durian fruit. These big, spiky fruits smell terrible but taste delicious (well, to some…to others they're terrible so you'll just have to try for yourself), and are even referred to as "The King of Fruit."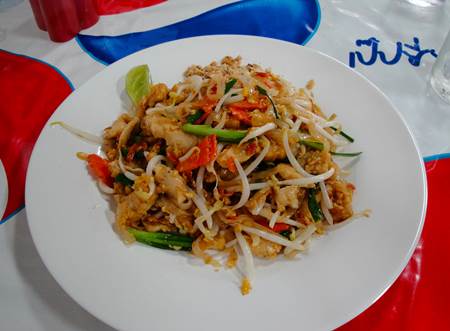 Pad Thai
Pad thai is the Thai food most familiar to those outside the region. Any street vendor that makes stir frys will have pad thai, which contains shrimp, tofu and tamarind. While it as not as popular in Thailand as it is abroad, pad thai nonetheless makes a delicious street food lunch.
*****
Photo credits:
Som Tam: Charles Haynes via Flickr
Noodle Soup: Alpha via Flickr
Moo Ping: Charles Haynes via Flickr
Fried Banana: Food Group via Flickr
Mango Sticky Rice: Houang Stephanie via Flickr
Durian: Francis Chung via Flickr
Pad Thai: smalljude via Flickr