Seattle is renowned for its foodie scene, with fabulous restaurants, aromatic coffee bars and its landmark culinary destination, the Pike Place Market. The city is, of course, the birthplace of Starbucks and coffee lovers are spoiled for choice, with a coffee shop/roaster most everywhere you turn. Look up a list of best cafes in the Emerald City and Starbucks doesn't even crack the top ten.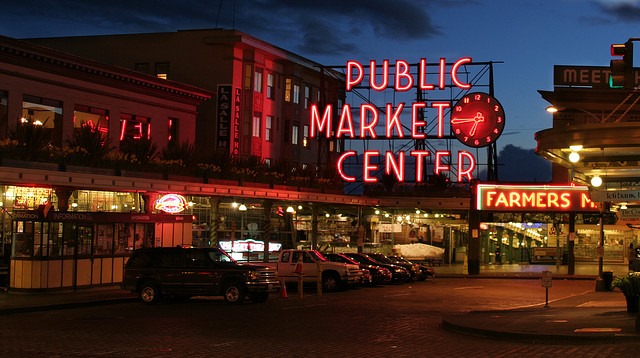 Pike Place Market, Seattle's original farmers market, was established in 1907 and is ranked the number one tourist destination in the city. This is the place to shop if you want to buy direct from producers who know exactly where the food was grown, caught or raised. There are four fish stalls (you're on the Pacific Ocean, after all), offering all kinds of marine delights, from the more popular salmon and halibut to the more exotic oysters, scallops and squid. Watch the fishmongers toss magnificent, silvery fish as they stock their stalls.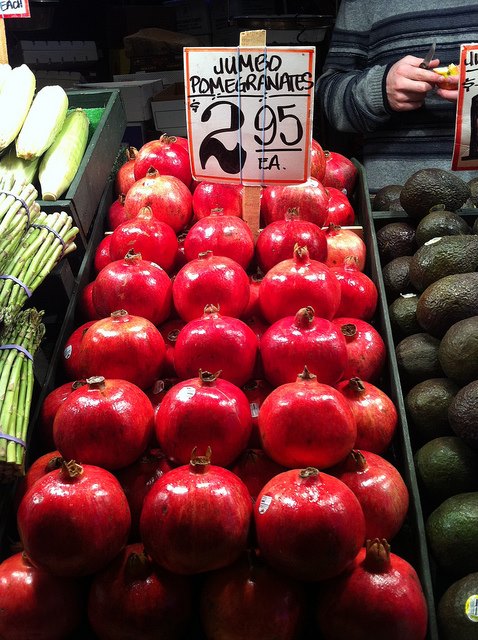 It's also a great place for all kinds of other food such as locally-grown fruit and vegetables, locally-produced meat and fresh-cut flowers. An organized tour of the market is a great way to hear some behind-the-scenes tales, taste samples and perhaps learn some trade secrets along the way. Our culinary tour of Seattle includes a private tour of the market. James Beard award-winning restaurateur, Tom Douglas, owns 15 restaurants in the Greater Seattle area. A meal at any one of his restaurants is a good idea. I've had breakfast at Lola and loved every mouthful. Oh, did I mention our tour includes dinner at arguably his best restaurant, the Dahlia Lounge?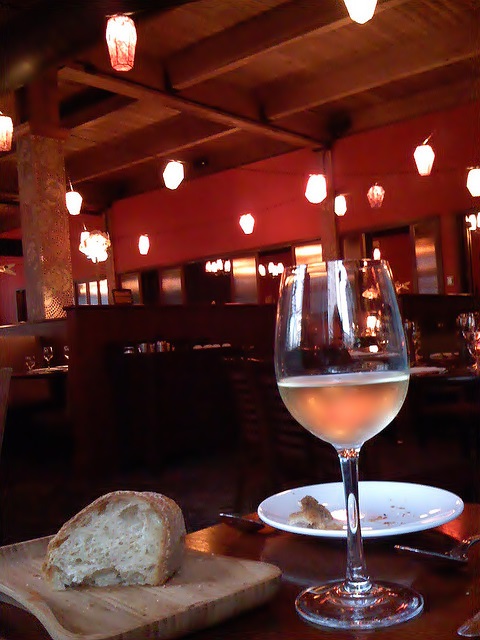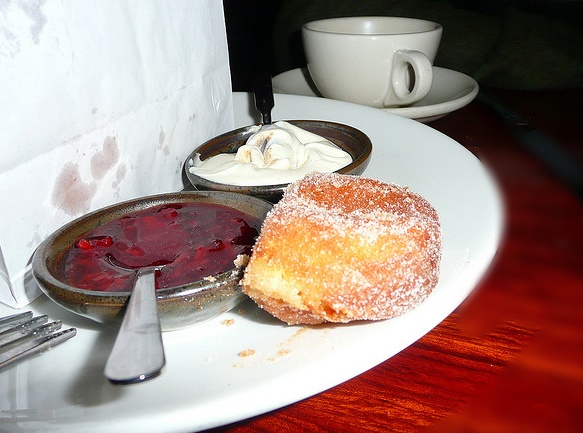 He truly embodies the idea of farm-to-table. He and his wife own a farm in Prosser, WA with three acres of vegetables. Once a week the veggies are driven 2 1/2 hours to Seattle for distribution to his restaurants. That's an average of 2,400 pounds of produce a week during growing season. And all grown just a couple of hours outside the city. You can't get much fresher than that!
And seafood…let's not forget the seafood! The city is located on the largest ocean in the world, with access to amazingly fresh fish and seafood. Ivar's is a popular chain of restaurants and its Salmon House, located on the shores of Lake Union, is a beautiful cedar replica of a Northwest Native American Longhouse. With its open-pit Native American-style barbeque, alder-smoked dishes are their specialty. Yes, this, too, is included in our tour.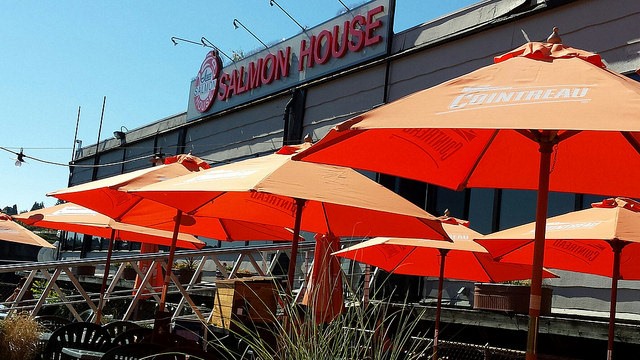 I could go on and on about the amazing food in Seattle, but why not try it for yourself on our Culinary Tour of Seattle – we'd love you to join us.
Embrace life,
Pat
To stay up-to-date on all things WanderTours, follow us on Facebook and subscribe to our blog via email or RSS.

Photo Credits:
Blooming Pike Market Flowers: John Henderson via Flickr
Pike Place Market: Michael Righi via Flickr
Produce at Pike Place Market: C.E. Kent via Flickr
Dahlia Lounge Donuts: Angela N. via Flickr
Dinner at Dahlia Lounge: Shoelessruth via Flickr
Salmon House: Wanderlane via Flickr