By Rachel Diebel
Hindi, the official language of India, is often ranked as one of the most widely spoken languages in the world. In addition to India, Hindi is spoken in Pakistan, Nepal, Fiji and throughout large communities of people from these countries living across the world. Despite the many different languages and dialects spoken in India, the government encourages the population to learn Hindi as a way of linking speakers and creating a common understanding.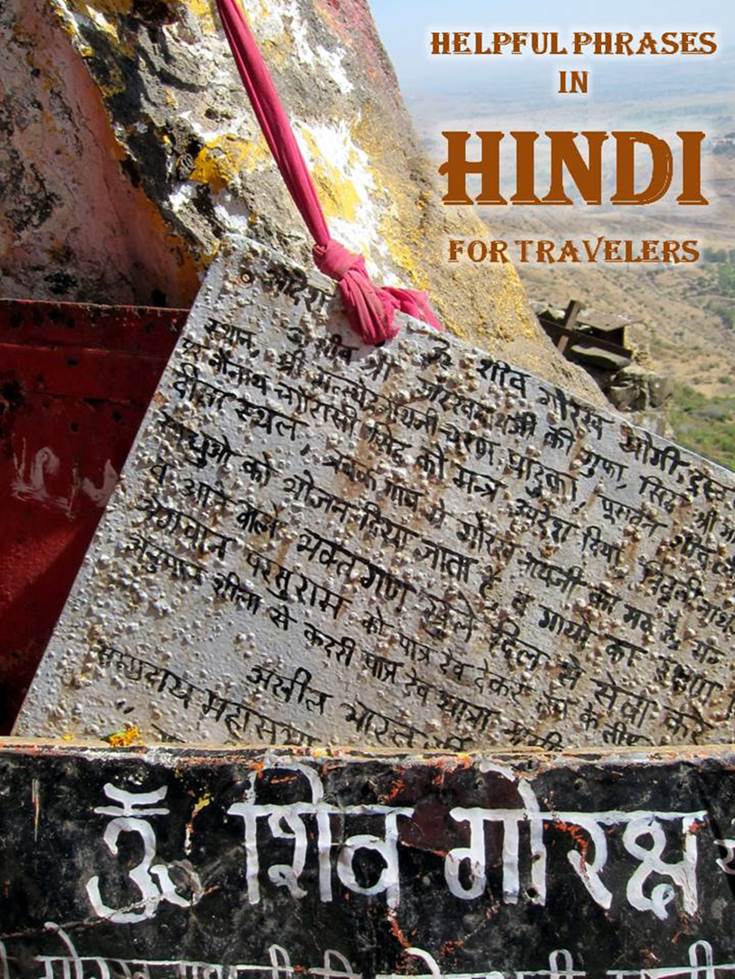 While Hindi shares some words with English, it can be difficult to learn due to the very different style of writing. Written Hindi is called Devanagari, and is composed of elegant loops and rounded shapes. However, like English, the script is read from left to right. For easier learning, the words and phrases in this article have been written in phonetic, Anglicized script.
More about India: India FAQ | North India Tour | The Best Books about India
GREETINGS
Hello
Namaste
Goodbye (See you later)
Pier milenge
Goodbye (formal)
Pranam

USEFUL PHRASES
Thank you
Dhan ya vaad
Please
Kri paya
Excuse me
Mujhe maaf kijiye
Yes
Haa
No
Nah hi
I'm sorry
Maaf key geeye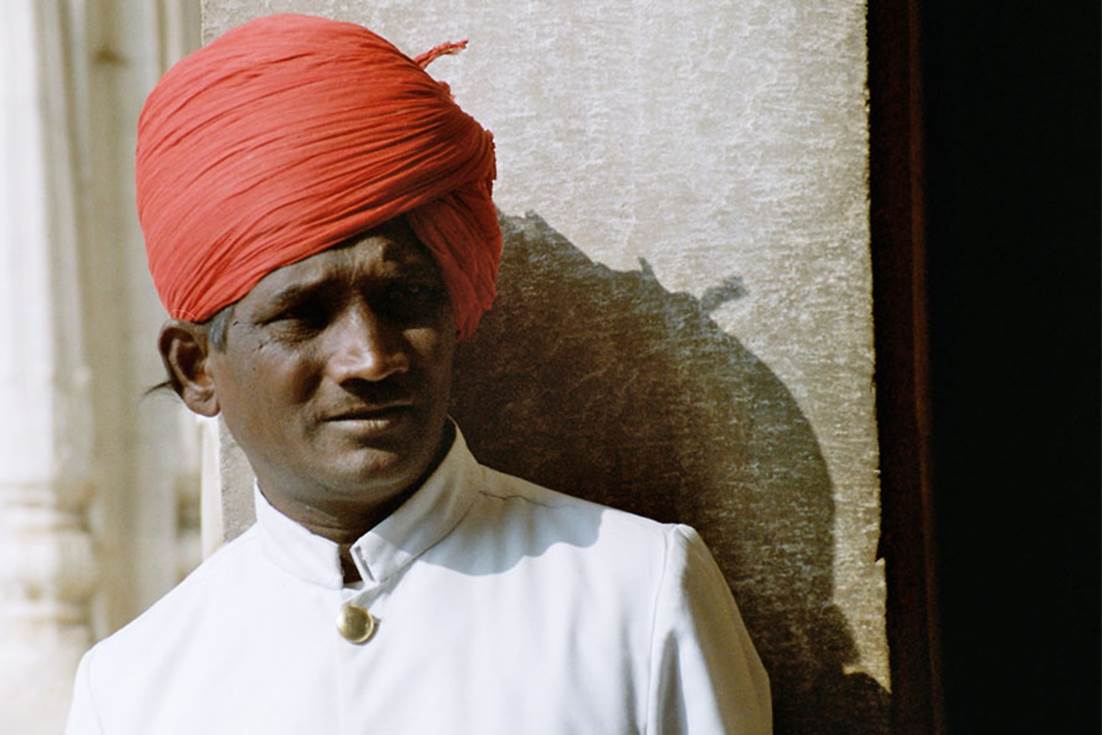 BASIC CONVERSATION

What is your name?
Ahpkaa naam kyaa hey?
My name is…
Meeraa naam ____ hey.
How are you?
Aap kayse hain? (to a male)
Aap kaisee hain? (to a female)
Where are you from?
Aap kahaan se hain?
I'm pleased to meet you.
Apsay milkar baahut k͟husi huy.
How do you say…?
… kaise kahtee hain?
I don't understand.
Maim samaj haa nahin (for a male)
Maim samaj hii nahin (for a female)
How much is this?
Iska kitna hoga?
What time is it?
Kitne baje hain?

FOOD
I'd like to order…
Main aardar dena chaahoonga…
Common Foods
Idli: Dosa – Vada with Sambar – breakfast made with black lentils, rice, and vegetable stew
Benne dosa: a kind of South Indian crepe served with coconut chutney
Palak Paneer: spinach and cottage cheese in curry
Rogan Josh: lamb curry
Masala pav: spicy Mumbai street food
Malai Kofta: deep fried veggie balls in creamy Indian curry
Gobi 65: spicy fried cauliflower

TRANSPORTATION

Taxi
Taiksee
Car
Gadee, or kar
Autorickshaw
Auto or tempo
Bus
Bas
Train
Tren

GETTING HELP
Where is the toilet?
Taayalait kahaan hain?
Help!
Madad!
Call the police!
Pulis ko boolao!
Leave me alone.
Mujhee ahkela choḍ do.

NUMBERS
1 – ekk
2 – doe
3 – teen
4 – chaar
5 – pan age
6 – cheh
7 – saat
8 – aath
9 – now
10 – das

Resources to Learn Hindi
If you want to learn more Hindi phrases or get a start on learning the language overall, there are plenty of online resources. Try Wikitravel for a great list of phrases as well as more about the grammatical structure of the language.
YouTube can also be a great resource as you can hear native or practiced speakers pronouncing the phrases. Several YouTubers have put together a series of lessons, including this one.
*****
Photo credits:
Hindi Sign: Indi Samarajiva via Flickr
Hindu Man: Paula Rey via Flickr
Malai Kofta: Divya Kudua via Flickr
Hindu Temple: David Stanley via Flickr