Sorry you missed this tour! Join us for the Fall 2012 Women-only Tour for women.

North India Tour for Women
Itinerary dates: October 25 – November 9, 2011
This 16-day women-only tour is focused on North India's highlights such as the Taj Mahal, the ghats of Varanasi, the erotic temples of Khajuraho, spectacular Diwali festivities and a trip to the ancient temple complex at Bateshwar (during their historic animal fair)!
You'll be actively involved in the local culture as you take a hands-on cooking class, ride a camel, boat along the Ganges River, gaze at the Taj Mahal, and join in a puja (prayer) during India's Festival of Lights.
Read India FAQs and learn about what to expect in India
Watch this video of Varanasi
View North India Photo Gallery
See Beth's recommended books on India
Itinerary
Day 1
October 25, 2011 – Arrive in Delhi
On this day, you will probably land at the New Delhi airport late at night, when most international flights arrive. You will be met by a driver and taken to the hotel. Overnight in Delhi.
Day 2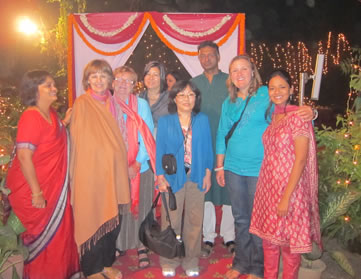 October 26, 2011 – Tour New Delhi
You'll have the morning to enjoy breakfast and some leisure time before the tour starts with a delicious lunch at a restaurant. The group will devote the afternoon to seeing a number of Delhi's more popular sites such as Qutab Minar, which is the tallest stone tower in India, and Humayun's Tomb.
You'll also visit India Gate and Parliament as well as Bangla Sahib Sikh Temple. Late in the afternoon, you'll have some free time before dinner and Diwali festivities that will include a puja (prayer), games and music. Overnight in Delhi.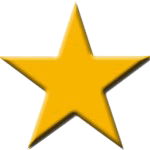 HIGHLIGHT! Diwali, the Festival of Lights, is commonly celebrated with lights hanging from buildings, homes and shops in addition to burning candles and plenty of firecrackers. A private celebration for the group will be held this night!
Day 3
October 27, 2011 – Delhi – Varanasi
Following breakfast, you will go to the airport for the short flight to Varanasi, where you'll be met by a local guide and then taken to your hotel.
In the morning, you'll have some free time for strolling around this amazing city before the group gets together for lunch. In the afternoon, you'll tour the temples along the ghats and listen to a private musical performance given by world-renowned artists. At night, you will watch the fantastic evening
aarti (prayers) that take place on the Ganges. Overnight in Varanasi.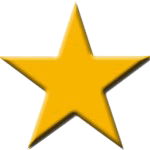 HIGHLIGHT! Varanasi is India at its extreme. Everything occurs in this busy city. While it can be a bit overwhelming, it is an exceptional place not to be overlooked.
Day 4
October 28, 2011 – Varanasi and Sarnath
Very early in the morning, the group will take a boat ride on the Ganges River to see the cremation ghats, witnessing ceremonies that are part of one of the world's most ancient and important religions, Hinduism. Afterward, you'll go back to the hotel for breakfast and then head out for additional touring of Varanasi, checking out the bazaars with the chance to go shopping for silk saris and other items in this city so renowned for its cloth.
Later in the day, you'll drive about 5 miles to Sarnath, considered one of the most holy of Buddhist sites. You will see the ruins of a once-flourishing Buddhist monastery as well as visit a museum that contains a superb assortment of Buddhist artwork and sculptures. Returning to Varanasi, you will have a chance to stop for tea and discourse with a Tibetan monk. Overnight in Varanasi.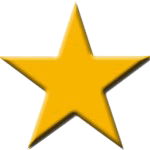 HIGHLIGHT! Deer Park, in Sarnath, is the place where Buddha gave his very first sermon in 590 B.C. You will have the opportunity to walk around this complex and see the pilgrims who travel here to worship Buddha.
Day 5
October 29, 2011 – Varanasi – Khajuraho

Following breakfast, you'll go to the airport for a flight to Khajuraho. After lunch, you will then visit the impressive temples which include both Hindu and Jain architecture. At night, you'll have a special dinner with a family for the chance to find out how they live and also to be able to ask about their way of life. Overnight in Khajuraho.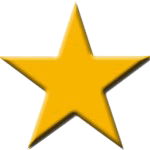 HIGHLIGHT! Khajuraho has been declared a World Heritage Site by UNESCO as a way to protect the architectural mastery. The temples are well-known for their detailed sculptures and sexual designs and carvings which are considered outstanding accomplishments of Indian art.
Day 6
October 30, 2011 – Khajuraho and Orchha – Agra
After breakfast, you will enjoy additional sightseeing, covering the Eastern and Southern temples at Khajuraho. You will leave by noon for nearby Orchha for lunch and some sightseeing prior to driving to nearby Jhansi where you'll board the train for Agra. This will be a leisurely ride to Agra, where you will arrive late at night. Overnight in Agra.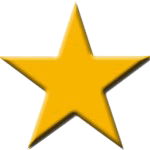 HIGHLIGHT! The beautiful medieval town of Orccha was once the capital of the Bundela Kings. It's located along side the Betwa River and passes through rugged countryside. Even today it retains the alluring air of a bygone time.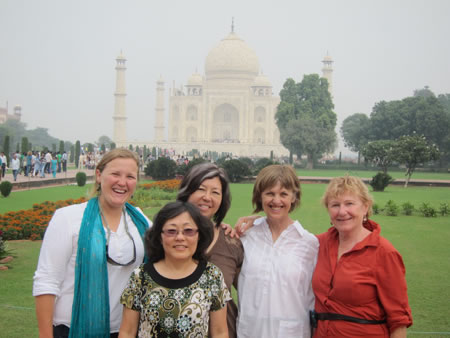 Day 7
October 31, 2011 – Agra – Chambal Area
Today the group will get up early in order to visit the Taj Mahal at sunrise. You will then head back to the hotel for breakfast after which you'll take a tour of sites around Agra. If there's time, you might see Agra Fort and then venture to the city of Sikandra to see Akbar's memorial.
In the afternoon, the group will drive 1.5 hours to go to the Chambal region. Overnight at Chambal Safari Lodge.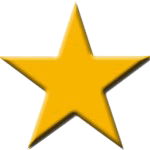 HIGHLIGHT! Built in the middle of the 17th century, the Taj Mahal was created by Moghul emperor Shah Jahan for his wife, Mumtaz Mahal. He built numerous buildings in this architectural style, which is a mix of Indian and Islamic. Agra has some of the very best examples of this.
Day 8
November 1, 2011 – Chambal River and Bateshwar Temples
Prior to breakfast, you will travel about half an hour to the Chambal River where you'll take a boat ride along this protected waterway. There are no large cities bordering it, so you may see a variety of animals such as birds, gharials (marsh crocodiles) and river dolphins.
After the ride, you'll go back to the lodge for breakfast and then have some leisure time to explore the beautiful surroundings, visit the village nearby and rest in the garden prior to setting out in the late afternoon to visit the nearby Bateshwar Temples. Dinner and overnight at Chambal Safari Lodge.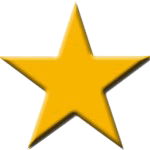 HIGHLIGHT! Dedicated to Shiva, the Bateshwar Temples are located on the Yamuna River. You'll be there during the annual animal festival, which is the 2nd largest in all of India! Traders come with horses, camels and cattle and there should be ample opportunity for some very interesting photography.
Day 9
November 2, 2011 – Chambal – Jaipur (via Fatehpur Sikri)
Today will be another early morning so that you can go back to the Chambal River. And you'll have a chance to ride a camel to Fort Ater! This fort was once quite important and is where a number of battles took place between Rajputs, the Mughals and the Marathas. You'll have breakfast back at the lodge and then depart for Jaipur, visiting the impressive ancient town of Fatehpur Sikri along the way. You'll continue another 4 hours to Jaipur. Overnight in Jaipur.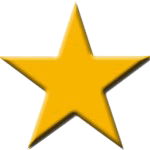 HIGHLIGHT! Fatehpur Sikri was built and then deserted only 15 years afterward because of a deficiency of water. You'll be visiting the graceful and well-preserved buildings of this area including the Jama Masjid, Tomb of Salim Chisti and Panch Mahal.
Day 10
November 3, 2011 – Jaipur

On this day, you'll have a full day of touring Jaipur, the capital of Rajasthan. This vibrant and bustling town, called  the Pink City, is probably the most well-known place in India for buyers from around the world to purchase items for export.
The day will start at the Amber Fort. After lunch, the group will tour the City Palace (still home to the Maharajah), the Palace of the Winds and the Jantar Mantar Observatory (to see the many astronomical instruments). Overnight in Jaipur.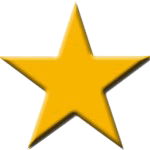 HIGHLIGHT! In Jaipur, you'll be able to visit the striking Amber Fort, which is located on a ridge just beyond the city. The fort is legendary for the Shish Mahal, or palace of mirrors. If you like you can actually ride an elephant up to the fort.
Day 11
November 4, 2011 – Jaipur – Jodhpur
After breakfast, you'll drive about 6 hours to Jodhpur, considered the Gateway to the Thar Desert. You'll have a tour of this, the Blue City – so called due to the blue-painted buildings. The group will visit the great Mehrangarh Fort, the Jaswant Thada, Umaid Bhawan Palace as well as other sights, determined by time. Jodhpur is known for its thriving handicrafts industry and there may be the chance to browse for some souvenirs. Overnight in Jodhpur.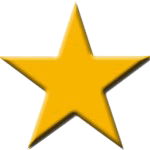 HIGHLIGHT! Mehrangarh Fort is among the biggest forts in India. It's located 400 feet above Jodhpur and its imposing walls can be seen from quite a distance. From the top, you can look down at the sprawling city to see the blue buildings extending out across the horizon.
Day 12
November 5, 2011 – Jodhpur – Rohet Garh
You'll spend the morning in Jodhpur to check out sights which might have been missed yesterday, and then drive to nearby Rohet Garh. Here you'll be able to relax, enjoy lunch in the gardens and, if you like, take a swim in the pool.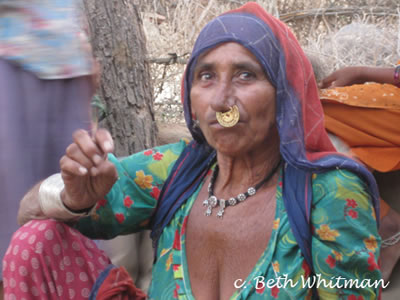 In the late afternoon, you'll set out on a short jeep safari to see some of the local wildlife and to visit a Bishnoi village where you may see a distinctive opium ceremony that's a daily practice of the local tribes. You'll then have dinner back at the hotel, which features an open-air bar. Overnight in Rohet Garh.
Day 13
November 6, 2011 – Rohet Garh – Udaipur (via Ranakpur)
After breakfast, the group will leave for Udaipur, breaking up the 5-hour drive by visiting the remarkable Jain temples at Ranakpur. The main temple is intricately sculpted with white marble and is a wonderful feat of architecture. After touring here, you'll continue on to Udaipur and have the rest of the day to wander the narrow streets and alleys of this (fairly) peaceful town until getting together for dinner at a restaurant that overlooks the lake. Overnight in Udaipur.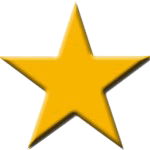 HIGHLIGHT! The main temple at Ranakpur, built in 1460, is so well preserved and sparkling that it's difficult to imagine it is so old. It is supported by 1,444 pillars – none carved the same.
Day 14
November 7, 2011 – Udaipur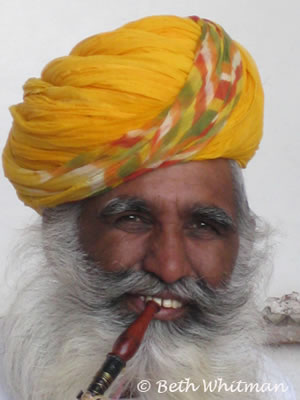 Following breakfast, you'll spend the morning visiting Udaipur. You might have the opportunity to see Jagdish Temple and the City Palace, the largest palace complex in all of Rajasthan. You will also enjoy a boat ride on Lake Pichola and then have a free afternoon to enjoy the city. At night, the group may be able to see a Bollywood hit at the local theater.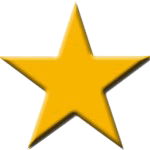 HIGHLIGHT! Udaipur is an enchanting lakeside town with something for everyone. You'll have a chance to have coffee and pastries at a bakery, sit lakeside and watch a wedding or stroll the streets for shopping deals. Even though it can get busy, Udaipur is far quieter than most North Indian cities.
Day 15
November 8, 2011 – Cooking class and Free Day in Udaipur
This day will be free aside from a cooking class with a local woman who is well-known for her cooking skills as well as her fascinating life story. During this cooking extravaganza, you'll learn to prepare numerous tasty Indian recipes.
The remainder of the day is free for you to wander in this pleasant town. In the evening, the group will head to the train station for the overnight train to Delhi. Overnight on board train.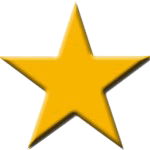 HIGHLIGHT! Shashi is well-known for her cooking classes. You'll be delighted to spend time with her and learn some Indian cooking skills from her. Not only will you enjoy her cooking, but being able to connect with this remarkable woman will be a highlight in and of itself.
Day 16
November 9, 2011 – Delhi
In the morning, you'll be met at the train station upon arrival and taken to a day-use hotel for breakfast and some rest time. You will then have the opportunity to tour Old Delhi including sites such as Raj Ghat, which is the cremation site of Mahatma Gandhi, as well as Jama Masjid, the country's largest mosque.
You may also have the opportunity to wander the bustling alleyways of Chandni Chowk, which is where you'll find one of the world's most chaotic markets. In these lanes, you can find gastronomical delights that compete with the Mughal courts themselves. You might also be able to shop at the Dilli Haat Market, Connaught Place or Khan Market. In the later afternoon, you'll return to the hotel for a final group dinner that includes a cultural program, before heading to the airport for departure.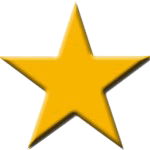 HIGHLIGHT! Chandni Chowk is a befitting ending to the tour. As you wander the streets,  you can find most anything you need in the winding alleyways. Spend some time to experience it all and to purchase last-minute souvenirs!
_______________________________________
Costs:
Price: Contact us for 2012 pricing: info (at) WanderTours (dot) com

Interested in sharing? We do our best to pair up same-sex travelers so as to avoid the single supplement. However, priority is given to the first deposits received. If you're interested in sharing – PLEASE send in deposit as soon as possible in order to take advantage of this benefit. (Why a single supplement charge? See this FAQ page for an explanation.)
Final payments are due as soon as possible in order to confirm in-country flights and hotels.

Price includes: In-country transportation, hotels, guides and all meals.
Price does not include: Flights to/from Delhi, insurance, souvenirs, personal purchases (such as books and snacks), beverages, travel and evacuation insurance and tips.
We recommend MedEx Assist for travel and/or evacuation insurance.
This trip is limited to 15 people and requires an $800 deposit accepted on a first come, first served basis.
Registration Form North India 2011 (PDF)
Please make payable and send check with registration form to:
WanderTours
PO Box 16102
Seattle, WA 98116
For questions, please contact Beth:
beth (at) wandertours (dot) com
206-937-6789
Deposits and full payment may also be made with a credit/debit card through PayPal. Simply send payment to: beth (at) wandertours (dot) com.
Final payments are due as soon as possible in order to confirm in-country flights and hotels.
North India Packing List: Available to registered participants.

Women's North India Tour 2011 Itinerary (PDF)
Tour Leader: Dianne Sharma-Winter
Dianne has spent the last 17 years living life On the Road, mostly in India but with forays into Nepal, SE Asia and brief stopovers in Europe, the Middle East and her home country of New Zealand. Her deep love of India has become a lifetime romance as she has penetrated the deepest jungles, climbed to the source of the Goddess River Ganga and marched with a thousand naked saddhu in the famous Khumba Mela. A wordsmith and a writer, she has written two books on India and is working on a third.
She loves to pester the locals with questions, beg for stories and seek out recipes and has developed a unique insight into India and her amazing variety of life. She measures journeys not in miles but in friendships and loves to lead people directly to the heart of India through the heart connections she has made over the years. Travel for her is about living your passion so she will be asking you about yours and trying to match your deepest desires with the popular Indian phrase, "Sub kutch milega" (Everything is possible).
Related Links:
See North India Photo Gallery