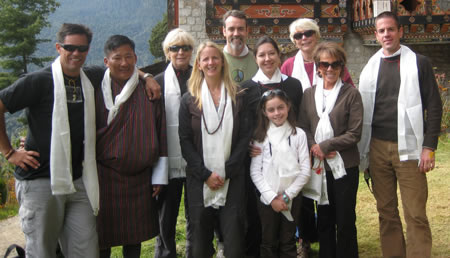 The co-ed and women-only adventures that make up each WanderTour are created to provide rich cultural experiences and unique programs while participants travel in comfort. All tours feature activities that allow the group to get to know the locals while taking part in one-of-a-kind experiences.
Here are some highlights of a typical tour:
Take a hands-on cooking class in Vietnam.
Enjoy a private musical performance in Varanasi with world-renowned musicians and dancers.
Stay in a home on stilts in Northern Vietnam where you'll enjoy locally-made rice wine.
Learn how to wrap a sari in India.
Marvel at sunrise at the Taj Mahal.
Get your horoscope read in Rajasthan.
Photograph a private performance in Papua New Guinea, where you'll watch 10 tribal groups prepare for a singsing.
Meditate with a monk in Bhutan.
Hike remote regions of the Himalayas.
With intimate knowledge and contacts at the destinations offered, WanderTours founder, Beth Whitman, has hand-tailored each WanderTour to ensure unique experiences that cannot be found on mass-marketed, large-group tours.
WanderTours are an extension of the Wanderlust and Lipstick brand and were created to accommodate the growing demand for co-ed tours in addition to the popular women-only adventures.
Beth Whitman

Beth Whitman is the founder and editor of WanderTours and Wanderlust and Lipstick. For more than 25 years, she has been traveling the globe as a contemporary Wanderer: combining her love for travel with volunteer work, adventure trips, travel writing and business. She has backpacked through Nepal and hiked the Himalayan foothills in Bhutan; ridden a motorcycle solo from Seattle to Panama; worked with orphans in Vietnam through various volunteer programs; driven the AlCan Highway to Alaska; and maneuvered the back roads of France's Dijon region in a rental car. In addition to overseeing all aspects of the WanderTours, she leads selective trips.
She's thrilled to lead tours for her growing community of Wanderlusters. These open-minded women (and men) always bring a new perspective to a destination and she loves watching the friendships that are formed within the group as well as being part of it – no matter the location or activity.
Pat Awmack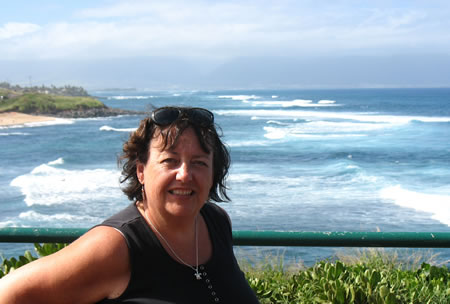 Pat is the North American-based Client Liaison for WanderTours. She stumbled across WanderTours online, booked a tour to Santa Fe, with her daughter, and the rest is history. She's worked in the travel industry for 20+ years and has always enjoyed putting together the jigsaw pieces of a trip, allowing clients to relax and enjoy their travels. One of the high points of her career was the year she spent working for the Winter Olympics, in her hometown of Vancouver. She loves the energy of interacting with like-minded women, who crave a little adventure in their lives.