Our upcoming women-only tour to Bali and Java will be spending three nights in the town of Ubud. What the ladies may not yet know is that Ubud, Bali, is THE shopping destination if you're looking for authentic Balinese craftwork. Although it has its share of tacky touristy shops—and we suggest you shop around before buying—it is also a cultural center, known for artisan workshops and galleries. The town of Ubud is actually a conglomeration of 14 smaller villages—with each village known for producing its own handicraft specialty.
See also: Where and What is Borobudur | The Intangible Cultural Heritage of Indonesian Batik
While our tour participants will be visiting some of the workshops and museums, we've also made sure to leave adequate time for browsing and shopping. What can they expect to find on their shopping expedition? Here are some of the most popular items from the area.
Brightly colored, carved wooden masks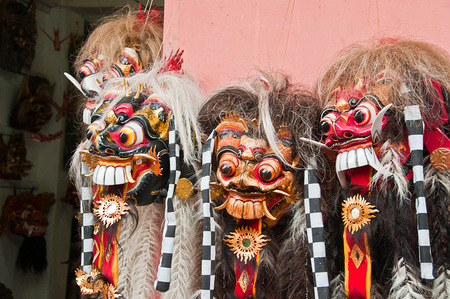 Mask making is one of the oldest art forms in the world. Carved from wood, brightly painted, and decorated with hair, tusks and sometimes precious gems, the slightly scary looking Balinese masks are used during the performance of sacred theater and dance. They're also used to ward off evil spirits, danger and illness. One caution when purchasing a mask, make sure that you know all the ingredients of your mask, and that nothing is on custom's list of forbidden or restricted items when you return home.
Balinese Textiles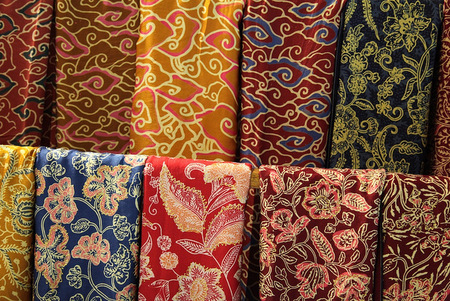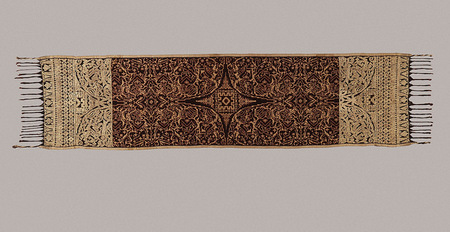 Traditionally woven and naturally dyed textiles play an important role in the historical traditions of Bali. Designs vary from one area to another and each design tells an individual story. Consider visiting Threads of Life, a fair-trade business which works with over 1,000 women weavers across Indonesia helping them to maintain the skills of their ancestors. Whether it's brightly colored batik or woven ceremonial cloth in more muted colors, it's likely you'll find something you can't resist.
Gold and Silver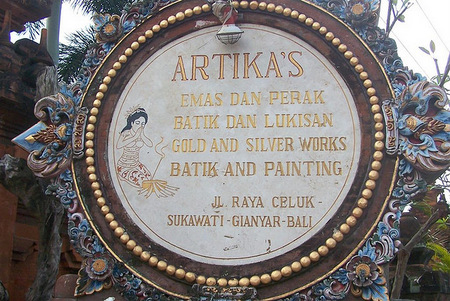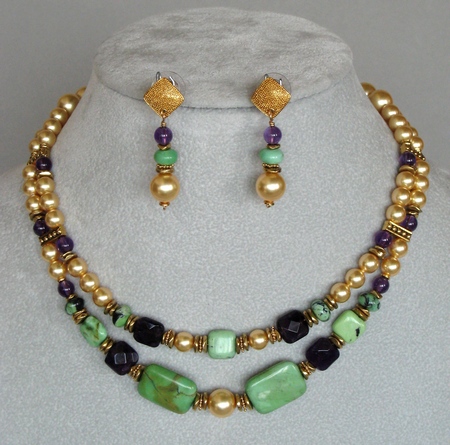 A few miles from Ubud is the village of Celuk, long known as the center for Bali's gold and silversmiths. Prepare to be blown away by the quality and elaborate designs. Almost all households in the village belong to jewelers, with each family having a signature design unique to only that family.
Wayang Puppets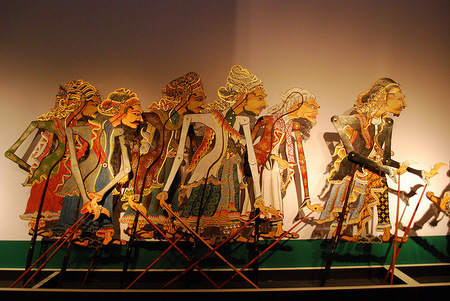 After watching a demonstration of Wayang Kulit shadow puppetry, some tour participants may be tempted to purchase their own puppet(s). These leather, Javanese puppets are used as a form of entertainment.
Other items you may find tempting are: intricately woven rattan pieces, textured papers made from banana, pineapple and taro plants, organic soaps, wood carvings and modern ethnic cotton clothes. I think it might be a great idea to bring along an extra bag in which to carry all your purchases home.
Embrace life,
Pat
To stay up-to-date on all things WanderTours, follow us on Facebook and subscribe to our blog via email or RSS.
Photo Credits:
Balinese masks – Graeme Churchard via Flickr
Hand-printed cloth – Richard Friedericks via Flickr
Ceremonial Cloth – Ashley Van Haaften via Flickr
Gold and Silversmith Sign – Dionisius Purba via Flickr
Jewelry – Wayne Noffsinger via Flickr
Wayang puppets – Kevin Gessner via Flickr