Our 2017 New Orleans Culinary Tour departs in approximately six weeks and as you might expect, our tour participants will be sampling some good ole southern cooking during their stay in the Big Easy. They'll not only participate in a hands-on cooking class and a guided walking food tour, but they'll be dining at a few of the city's iconic restaurants. They'll also have a free night to dine wherever they want.
Read also: New Orleans Cocktails | New Orleans Seafood–What Not to Miss
Here's a list of the restaurants we'll visit on the tour, as well as a few others that are worth a visit.
Mulate's
Billed as the original Cajun restaurant, this restaurant is known for its old-time dance-hall atmosphere and zydeco music. The servings are huge and apparently the grilled alligator is amazing. I didn't try it but stuck with the more traditional shrimp etouffée.
It's a great place for the first night of the tour as its relaxed atmosphere lets everyone mingle and get to know one another.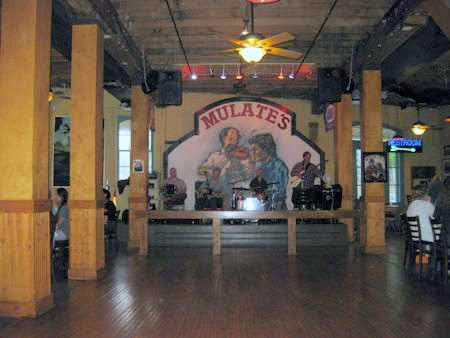 The Grill
An offshoot of the original Camellia Grill, this diner is a wonderful spot for breakfast. Its counter seating lets you watch as your food is prepared right in front of you. The staff are super friendly and you'll find great diner food at reasonable prices. I highly recommend one of their omelettes.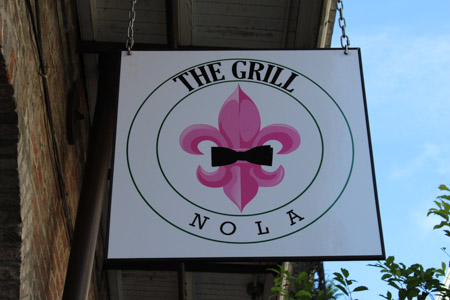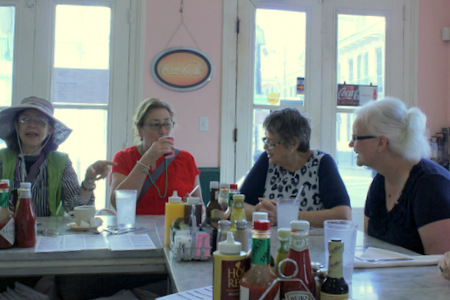 Tujague's
At over 160 years old, this restaurant is the second oldest in the city. It's also supposedly the birthplace of brunch and home to the oldest standup bar in America. Known for its trademark dishes such as Shrimp Remoulade and boiled beef brisket, it has hosted at least three American presidents as well as dozens of celebrities.
Its other claim to fame is that cocktails such as the Grasshopper and the Whiskey Punch were created behind its bar.
We'll be eating in a private room…our meal prepared by New Orleans chef and radio personality, Poppy Tooker.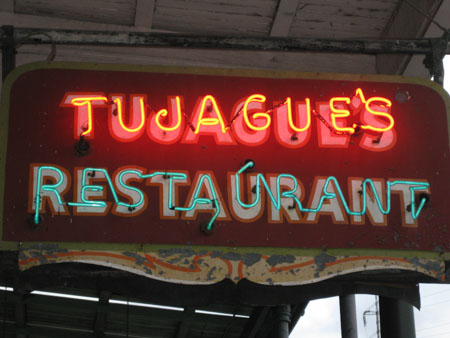 Café du Monde
Our tour will, of course, include a mid-morning coffee break at the famous Café du Monde. Here, we'll indulge in platefuls of beignets—those sugar covered, deep-fried mounds of deliciousness.
Commander's Palace
This eatery, located in the Garden District, has been around since 1893. Its award-winning Creole food and fantastic service make it a favorite with locals and visitors alike. They strive to have 90% of their ingredients come from within 100 miles of their back door. Try the turtle soup.
Brennan's
Brennan's—in addition to being the birthplace of Bananas Foster—is perhaps one of the city's best-known restaurants. When it originally opened in 1946 it was located on Bourbon Street. Ten years later it was moved to its current location, an historic building on Royal Street. In 2013, when Ralph Brennan—nephew of the original owner—and his business partner bought the lovely old building, they completed a major restoration. Brennan's today is a marriage of modern fine dining and the old world charm of its eight opulent dining rooms.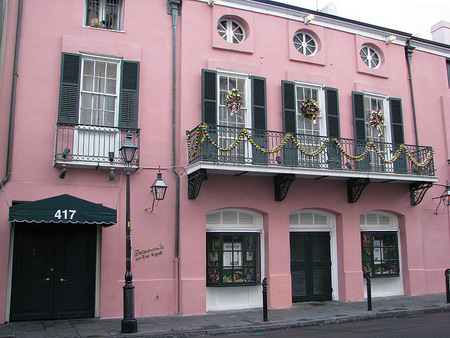 This is just a tiny sampling of dining spots in New Orleans. There are far too many to list and I'm sure that everyone has their own favorites.
We have a few spots left on our NOLA tour in May. It is not too late to join us!
Embrace life,
Pat
To stay up-to-date on all things WanderTours, follow us on Facebook and subscribe to our blog via email or RSS.
Photo credits:
Mulates, The Grill and Tujague's – Pat Awmack
Cafe du Monde – Beth Whitman
Commander's Palace – Marit & Toomas Hinnosaar via Flickr
Brennan's – Carnaval.com Studios via Flickr