A trip to Bhutan, with its policy of Gross National Happiness, can change your life (or so we believe). The scenery, the festivals, and the kind, gentle people—with little exposure to the world outside their borders—will imprint themselves on your psyche, creating an experience long-remembered.
We've come up with a list of tips that will help you prepare for your trip.
Pack Lightly
We always advocate packing lightly, but it's particularly important in Bhutan as we'll be moving around the country and there will be a lot of packing and unpacking. Dress in layers as weather conditions are variable, but remember, it's not a fashion show, so only bring a few changes of clothing. Shorts and short skirts are seen as disrespectful, particularly in temples. Pants are your best bet—you might want to invest in a pair that convert to capris for your hikes. Throw in a light rain jacket and you're good to go! Check out this article Beth wrote on her secrets to packing light.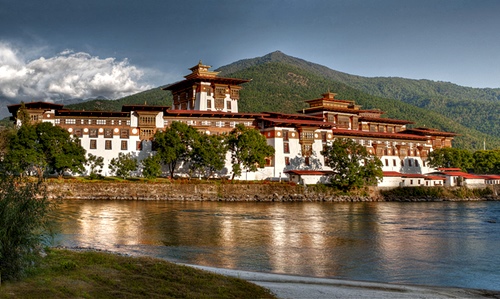 Shoes
Consider bringing no more than two pairs of shoes, a pair of comfortable walking-sandals for easier walks and a pair of hiking shoes for the hike to Tigers Nest (no need for hi-tech hiking shoes as this isn't a difficult hike).
Purchase Insurance
We highly recommend purchasing Evacuation Insurance and Travel Medical Insurance. Bhutan is a remote location and even for something as simple as a broken finger, evacuation to another country for medical treatment could cost upwards of $60,000. We recommend World Nomads.
Money Matters
Cash is your best option as credit/debit cards is extremely limited and currently the one ATM machine for foreigners is hit or miss in terms of whether it works. Banks and some shops will take travelers checks.
Bhutan is a very safe country and you won't have to worry about theft.
Some transactions with foreigners will be conducted in US dollars, but you can also change money into the local currency upon arrival at the airport. Remember most of your expenses are included in your tour cost. How much you need depends on your shopping (and drinking) habits.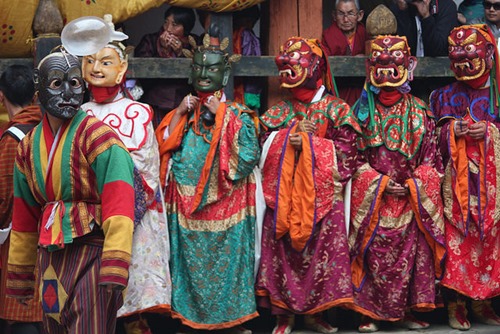 Shopping
Those of you used to shopping in developing countries will have to readjust your expectations when it comes to shopping. Bhutan is not a manufacturing-haven and most things found in souvenir shops are imported from Thailand, India, and Nepal and are expensive. Items made IN Bhutan include tapestries, thangkas (painting on silk with embroidery), traditional clothing and some food items (such as tea and snacks).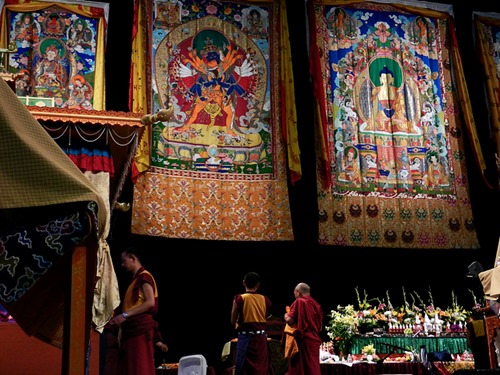 Physical Conditioning
You won't be climbing Mt. Everest here, but Bhutan is in the Himalayas and we'll be at altitudes of 4,000 – 11,000 feet. Smokers and those who aren't in particularly good shape may have trouble catching your breath, even when not walking. So, anything you can do to improve your conditioning before your trip will make your time in Bhutan more enjoyable. We're not going to leave you behind and there will always be alternate transportation available to take you to the next destination or back to the hotel.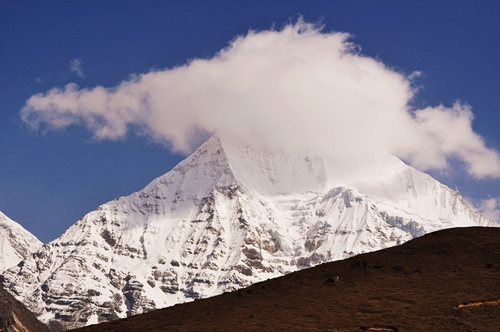 Ready to go? See all of our Bhutan tours here.
Embrace life,
Pat
To stay up-to-date on all things WanderTours, follow us on Facebook and subscribe to our blog via email or RSS.
Photo Credit:
Pungthan Dechen Dzong: Göran Höglund via Flickr
Paro Taktsang: Arian Zwegers via Flickr
Chorten and Prayer Flags: Jean-Marie Hullot via Flickr
Tshechu: Arian Zwegers via Flickr
Thangkas: Wonderlane via Flickr
Bhutan: Inga Vitola via Flickr