It's no surprise that New Orleans—with its history of French settlement—is renowned for its pastries. Mouth watering beignets, croissants and macarons will tempt even those with the firmest resolve. Needless to say, my resolve flew out the window when I went on our New Orleans Culinary Tour a couple of years ago.
I ate my first ever beignet at the world-famous Café du Monde. And of course I had to buy a box of macarons at Sucre! I knew my daughter—who is always on the hunt for the best macaron—would never have forgiven me if I hadn't brought home a sample.
Here are a few of New Orleans's tastiest pastries:
Beignets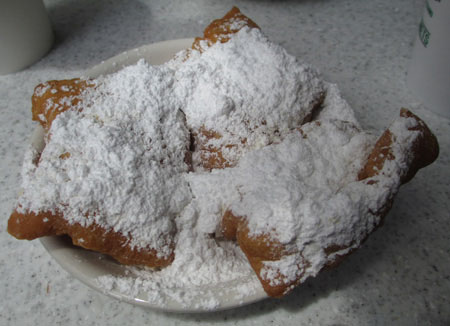 This pastry was originally brought to Louisiana by the Acadians when they migrated in the late 1700s. These fried fritters were sometimes filled with fruit, although today they're typically not filled when you buy them at Café du Monde or any of the other many beignet cafes around town.
They do come smothered in icing sugar and are typically served in orders of three to a plate. Speaking from personal experience, they're impossible to eat without getting sugar all over yourself!
Macarons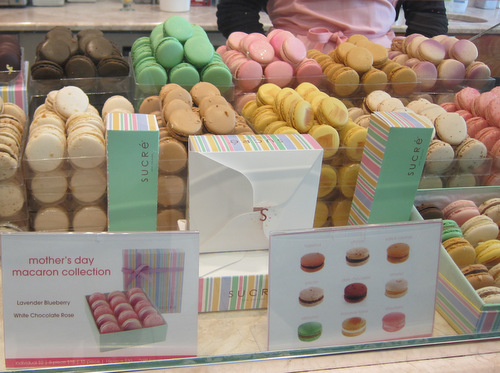 Macarons are not to be confused with macaroons! Both confections start with an egg white/sugar base, whipped into a stiff meringue.
When making a macaroon, coconut is then folded into the meringue and the batter is dropped onto on a cookie sheet and baked. The end result is a coconut sweet with crispy edges and soft, chewy center.
To achieve that ultimate French delicacy you'll have in New Orleans, the macaron, the meringue base is beaten with a specific combination of powdered sugar and finely ground almonds and piped onto the baking tray in exact rounds. Once baked, these delicate mouthfuls are stuck together with flavored buttercream.
Baking macarons is an exact science and is not an easy skill to master! These pastries come in all sorts of colors and flavors. I was thoroughly impressed with the selection at Sucre, a local confectioner specializing in French pastries.
Croissants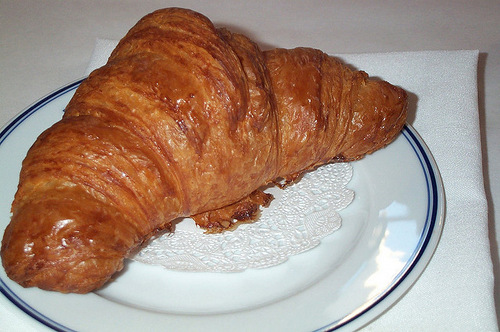 A croissant is a crescent-shaped pastry made from a yeast-leavened dough layered with butter. The dough is rolled and folded several times, resulting in a pastry that is buttery and flaky, similar to a puff pastry. These pastries are a breakfast staple in any French city around the world.
You'll sometimes find croissants that have been stuffed with ham and cheese, almonds or chocolate…but honestly, in my opinion, the best way to eat a croissant is unembellished, except for a spoonful of locally made preserves on the side!
Other assorted French Pastries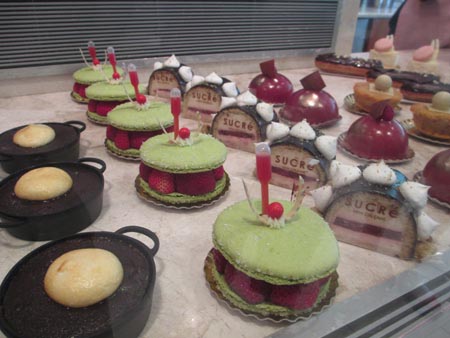 Oh, did I mention that you'll find lots of other French pastries in New Orleans? Sucre is a great place to check them out!
There's just a few spots still available on this year's New Orleans Culinary Tour. Isn't it time to indulge yourself? Contact us if you have questions or simply register on the itinerary page to secure your spot.
Embrace life,
Pat
To stay up-to-date on all things WanderTours, follow us on Facebook and subscribe to our blog via email or RSS.
Photo credits:
Croissant – stu_spivack via Flickr
Sucre pastries – Beth Whitman
All other photos – Pat Awmack