By Rebekah Bresee
Seattleites take pride in their well-roasted coffee and hand-crafted brews. In the last decade, locally owned distilleries have changed the way citizens of the Emerald City think about their spirits. Using ingredients from both near and far, these Seattle distilleries are worth a visit, whether you've joined us on our Seattle food tour and have time on your own to explore…or even if you're just passing through town and looking for something unique to do in the city.
More to do in Seattle: Where to Buy Yummy Pastries | Pike Place Market
Woodinville Whiskey Company
Woodinville Whiskey Company is bringing a little Kentucky to Washington. Fourteen-year whiskey maker David Pickerell made a name for himself as Master Distiller at Maker's Mark in Kentucky. Now he uses fresh ingredients from the Pacific Northwest to distill flavorful whiskey. Sip some spirits in the bar-like tasting room and take a tour through the big distillery filled with modern stills and ancient oak barrels.
Sound Spirits
Local legend claims Sound Spirits was the first craft distillery to open in Seattle since Prohibition. They use Washington malted barley as their base grain, giving their gin a unique flavor. Their signature spirit is the Ebb+Flow Vodka, which can be identified by the big green octopus logo. Visit the brick building for free samples and to buy your own distillery gear.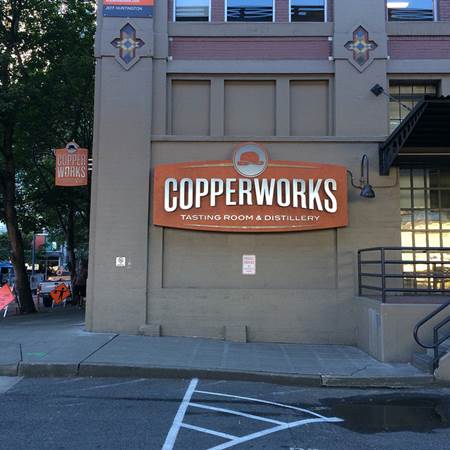 Copperworks Distillery
This young distillery was named the Washington Gin Distillery of the Year in the 2014 New York International Spirits Competition. You can gawk at their four handcrafted copper stills, which were brought over from Scotland, while sipping on locally crafted gin or vodka. Their spirits can also be found in local restaurants (including Pike Brewery, which is one of Seattle's microbreweries) and some liquor stores in Seattle.
Sun Liquor Distillery
There are two Sun Liquor Distillery locations on Capitol Hill, which is not far from downtown Seattle (you can walk there if you don't mind a long walk). One is the Sun Liquor Lounge, which gained a reputation for their fresh takes on classic cocktails. The Sun Liquor Bar and Distillery was opened five years later. This is one of the few local distilleries that has a full bar and food menu. Their signature spirits are Hedge Trimmer Gin, UNXLD Vodka and Gun Club Gin.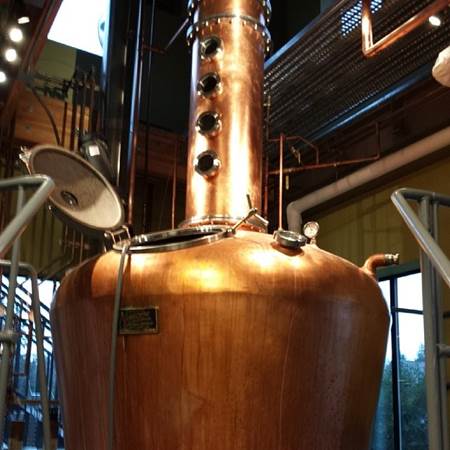 Bainbridge Organic Distillers
You'll need to take the ferry to get to this distillery. Located on Bainbridge Island, this organic distillery strives to use the best ingredients for an even better product. Owner Keith Barnes does not cut any corners when distilling his spirits. The base grains include soft white wheat from Walla Walla and Snohomish. The grains are not genetically altered and the company doesn't use chemical fertilizer.
Captive Spirits Distilling
A family operated and independently owned distillery, Captive Spirits takes pride in their well-crafted gin. And with good reason. Their Bourbon Barreled Big Gin won Gold for Best Contemporary Gin in the 2014 International Wine and Spirits Competition in London, making it the first ever American gin to ever win. You can set up a tour by appointment, or simply walk by the distillery and sometimes spot the owners distilling with the garage doors open.
To stay up-to-date on all things WanderTours, follow us on Facebook and subscribe to our blog via email or RSS.
*****
Photo credits:
Woodinville Whiskey Company: Mike McCune via Flickr
Copperworks Distillery: Ingrid Richter via Flickr
Bainbridge Organic Distillers: Barnaby Dorfman via Flickr