By Rebekah Bresee
Seattle lives up to the saying that a Starbucks can be found on every corner. This is a town that loves its coffee! However, the coffee industry in the Emerald City goes beyond the highly commercialized, and you could even argue that the best coffee in the city is found in the smaller, hyper-local joints. While visiting the original Starbucks at Pike Place Market is a common tourist attraction, there are many caffeinated adventures to be had. If you have spare time on your Seattle culinary tour or are staying an extra day or two, branch out and explore these coffee shops.
More about Seattle: Pike Place Market | Wineries of Washington State | Seattle's Foodie Scene | Seattle Microbreweries
Caffé Umbria
This roastery carries on a family tradition that began in Italy during the 1940s. While it is based in Seattle, Caffé Umbria's coffee is known throughout North America. The shop is located in Pioneer Square, making it an easy destination stop for visitors as well as locals.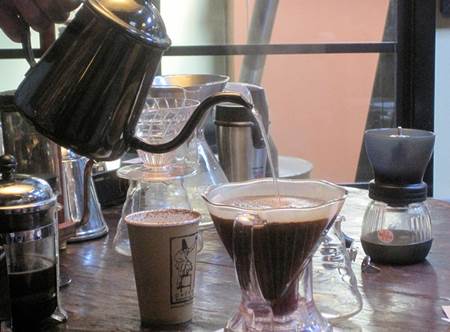 Caffé Vita
If you want to brew like a barista, Caffé Vita is the place to go! They offer free Public Brewing School classes to teach future baristas various methods and techniques for brewing coffee. Their roasters specialize in blends with caramel, chocolate and fruit flavors.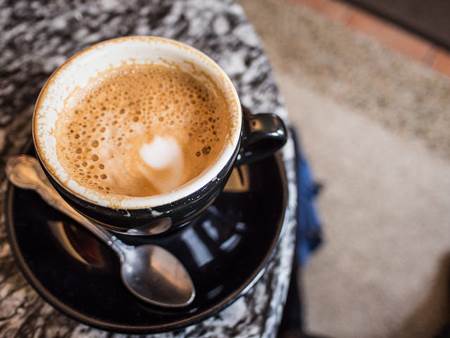 Caffe Ladro
What started out as a small café in Upper Queen Anne has turned into a Seattle coffee industry. Caffe Ladro sells espresso, pastries and their own roasted coffee at each of their eight shops in Seattle. Their signature drink is the Medici—an orange mocha with a peeled orange rind inserted into the bottom of your drink.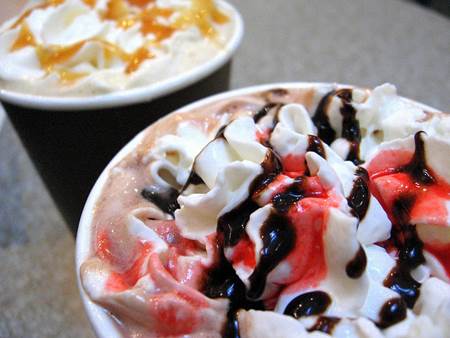 Hotwire Coffeehouse
This coffee shop takes advantage of our technological age by offering customers the option of texting their orders for pick-up. The baristas make creative and fun drinks such as a spiced maple and caramel latte, a Mexican mocha or cinnamon choco-cano. They are also known for adding a Peep to your drink around Easter time.
Bedlam Coffee
Want a place where you can cuddle with a cup of tea and read a book…or sip on an espresso and play board games with friends? Then Bedlam Coffee is the place to go. This coffee shop creates drinks as quirky as its decorations, such as a lavender mocha or an animal cracker latte.
Lighthouse Roasters
Serving the Seattle area for more than 20 years, Lighthouse Roasters purchases their beans from local farmers and hand roasts their coffee daily. Customers can see their coffee being roasted in cast-iron roasters right in the shop! Buy a blend to take home or sip on a specialty drink at the café.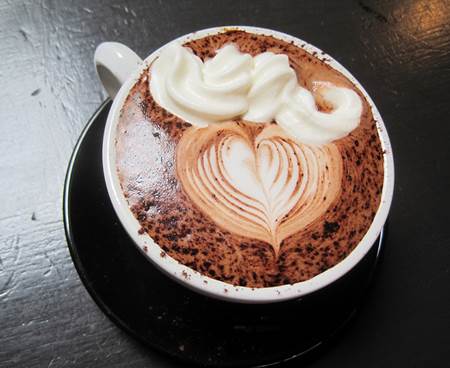 Moore Coffee Shop
A quaint, family-owned coffee shop that offers specialty coffee drinks as well as an extensive waffle and sandwich menu. What makes Moore Coffee so special? The baristas specialize in foam art! Sure to be an Instagram-worthy experience.
Neptune Coffee
This is not your ordinary coffee shop. The menu goes beyond coffee—pastries, wines, beer and ice cream are also available. It is a popular social hangout that offers trivia nights, a knitting club and a ping paong table!
Adventure is out there,
Bekah
*****
Photo credits:
Caffé Umbria: Dan Lacher via Flickr
Caffé Vita Brewing School: Michael Allen Smith via Flickr
Ladro Cappuccino: Roland Tanglao via Flickr
Coffee Creations: Amy via Flickr
Bedlam Coffee: Holden Karau via Flickr
Lighthouse Coffee: b_dembroski via Flickr
Foam Art: Michael Allen Smith via Flickr
Neptune Coffee: Michael Allen Smith via Flickr