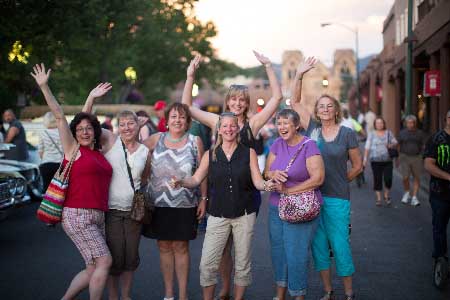 Interested in our women-only culinary tours to Santa Fe!?
Stay tuned for our next trip scheduled for June 2020!
Highlights include:
* A hands-on tamale-making class
* Meals at iconic New Mexican restaurants
* Dinner at the home of James Beard winner, Lois Ellen-Frank
* Time at the Santa Fe Farmer's Market
* Guided walking tour of downtown to learn about Santa Fe's colorful history by long-time resident and historian, Peter Weiss
* Visit to pilgrimage site, Chimayo
* Suitable for vegetarians and meat-eaters alike
Interested? Contact us to get on the list for details as soon as they're available.
Resources:
Santa Fe FAQs
Santa Fe Photo Gallery (coming soon)
Vegetarian Eating in Santa Fe
Q&A with Kakawa Chocolate in Santa Fe