For those who book our New Orleans Culinary tour, I thought it was time to touch on a few home-grown, specialty drinks you can expect to find in the Big Easy. I know that in 2014, before I took this tour, I had a friend warn me to watch out for the Hurricane. She warned that the drink goes down easily and that I was to watch how many I had, as she'd had to be helped back to the hotel by her husband after only one. While it didn't have the same kind of effect on me, I can see how you might want to go easy with this particular libation. I do recommend that you try at least one while you're in NOLA, as it's a local favorite and was created at Pat O'Brien's bar in the French Quarter.
Here are a few drinks you may want to check out when you're there.
The Hurricane – this bright-red, fruity concoction contains four ounces of rum and is typically served in a glass shaped like a hurricane lantern (hence the name). Although created at Pat O'Brien's bar, you'll find it pretty much everywhere.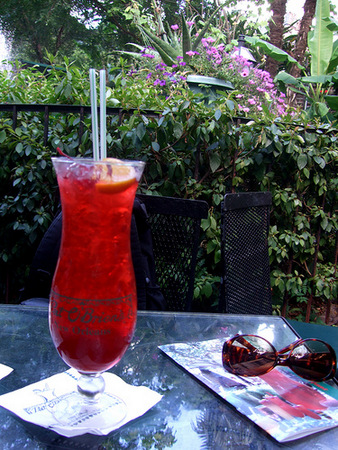 The Sazerac – America's first cocktail, it was created in 1838 in New Orleans. While it was originally made with brandy, it now contains rye whiskey or bourbon, three dashes of Peychaud's bitters, and a sugar cube. You may want to visit the Sazerac Bar in the Roosevelt Hotel to sample this one.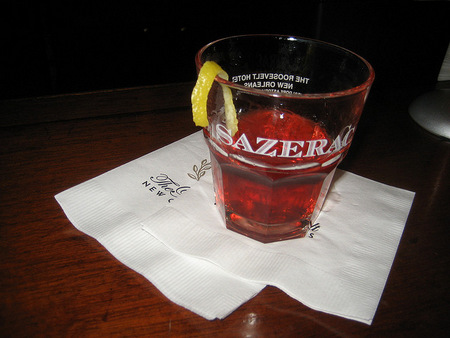 Pimm's Cup – while this drink was originally created in a London bar by bartender James Pimm, Napolean House in NOLA has put its own special spin on it. It's a cool, refreshing drink for those summer evenings in the Deep South. Pimm's liqueur is mixed with lemonade, topped with Sprite or 7-Up and garnished with cucumber.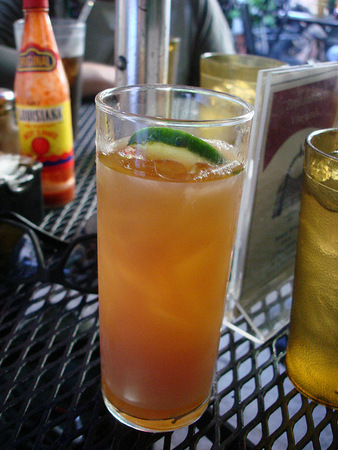 Ramos Gin Fizz – you're unlikely to find this drink, which was also created here, anywhere else. Although the combination of gin, cream and egg whites sounds a little strange, it is supposedly delicious.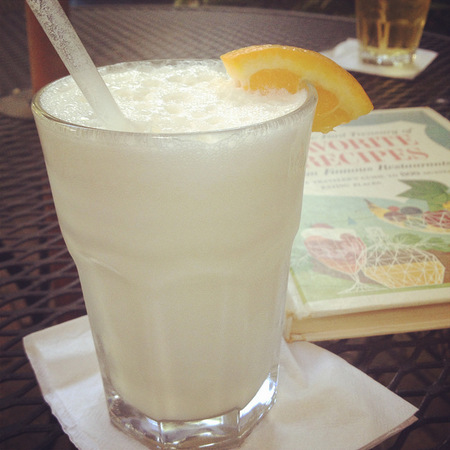 Mint Julep – while typically associated with the Kentucky Derby, this drink is popular throughout the South. Although the ingredient list is short—mint, simple syrup and bourbon—apparently the preparation is something that must be practiced until perfect.
The Absinthe Frappe – Absinthe—a licorice-flavored liqueur popular in Europe—arrived in New Orleans in the early 1800s, leading to the creation of this drink. Although absinthe was outlawed in the U.S. in 1912—forcing bartenders to substitute other anise liqueurs—it was once again approved for importation in 2007. This drink is a combination of Absinthe, simple syrup and soda water.
You might also be interested in trying some of New Orleans' tastiest seafood dishes!
Embrace life,
Pat
To stay up-to-date on all things WanderTours, follow us on Facebook and subscribe to our blog via email or RSS.
Photo credits:
Hurricane – Chun-Hung Eric Chang via Flickr
Sazerac – Infrogmation of New Orleans via Flickr
Pimm's Cup at Napolean House – Fuzzy Gerdes via Flickr
Ramos Gin Fizz – Krista via Flickr
Mint Julep – Edsel Little via Flickr
Absinthe Frappe – Bart Everson via Flickr