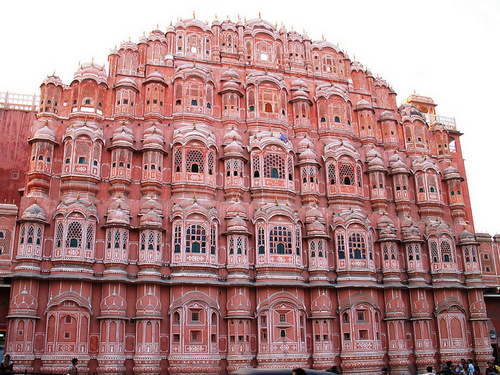 The city of Jaipur—often referred to as The Pink City—is not only the capital of India's western-most state of Rajasthan, but also its largest city. It's also the city where we'll celebrate Diwali on our North India Tour.
The city—with its spectacular landscapes, historic temples, forts and palaces—has become one of the major tourist attractions in India. What makes it such a fascinating destination to visit?
Interesting Facts about Jaipur
Maharaja Sawai Jai Singh II founded the city in 1727, making it the first planned city in the entire country
Jaipur is known as the Pink City because, in 1876, the city was painted a terracotta pink color—traditionally a color of hospitality—to welcome Edward, Prince of Wales.
The city residents are now mandated by law to maintain the color
The streets of the city run in an east/west and north/south grid
Jal Mahal, or Water Palace, is located in the middle of Man Sagar Lake. It is one of the city's most photographed monuments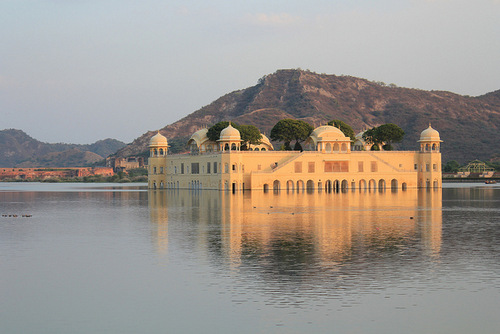 Back in the 1700s, the Maharaja built five huge observatories throughout India. One of these, the Jantar Mantar in Jaipur, is now UNESCO World Heritage Site. It houses a large collection of astronomical instruments and the world's largest sundial.
The Sawai Mansingh Stadium has a seating capacity of almost 30,000 and has been home to numerous cricket matches
The Amber Fort—located 11 kilometers outside the city—is one of the city's most popular tourist attractions. The fort is built of red and white sandstone and is an important example of ancient Indian architecture.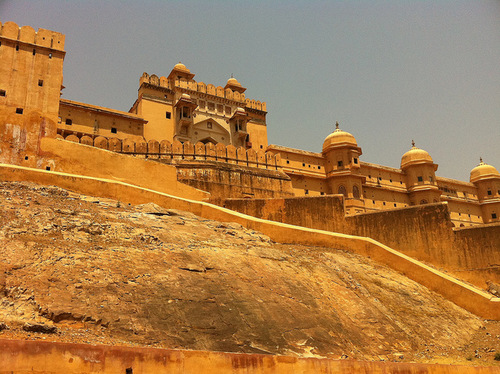 Jaipur is known for its intricate handicrafts and exquisite jewelry. In other words, it's a great place to shop!
There are only a few spots left on this year's North India Tour. Simply register by clicking on the Register Now button on the itinerary page. And feel free to contact us if you have any questions!
Embrace life,
Pat
To stay up-to-date on all things WanderTours, follow us on Facebook and subscribe to our blog via email or RSS.
Photo Credits:
Rose-colored building – Pedro via Flickr
Jal Mahal – Arian Zwegers via Flickr
Amber Fort – Chris Brown via Flickr