I'm so lucky! I happen to live in Vancouver, one of the most multi-cultural cities in the world. My city is renowned for its restaurants—Chinese, Japanese, Malay, Indonesian, Greek, Himalayan—you name it, we've likely got it! That means that I grew up loving rice…which is a bit strange considering my dad was very much a meat and potatoes type of guy. Luckily for me, my mom was a home economics teacher with a much more adventurous palate.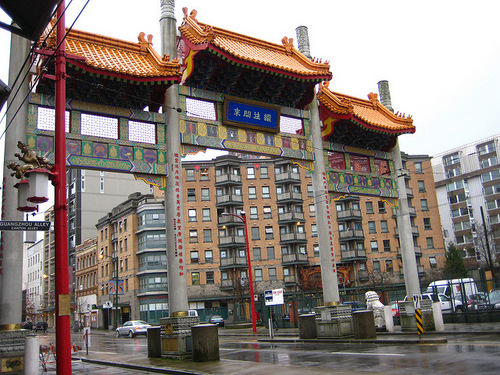 Even though I have access to pretty much any kind of cuisine I could imagine here at home, one of the best things about traveling is discovering the amazing tastes of different destinations around the world…and one thing I can promise is that if you take one of our tours—and not just the Asian ones—you're going to experience rice in one fashion or another. It's one of the top three food crops in the world and many areas of the world depend on it as a major source of calories.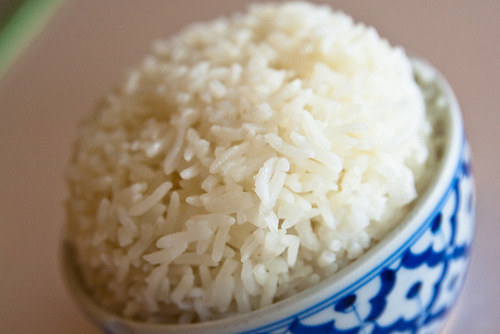 Indonesia is one of Asia's largest rice producers and the average person here eats approximately 440 pounds of rice every year. Yikes! That seems like a lot. Although American consumption is on the rise, it's still only about 25 pounds per person per year.
Our tour to Bali and Java offers plenty of opportunities to learn about rice production and you'll likely come home with heaps of stunning pictures of emerald-green rice fields (like the one below).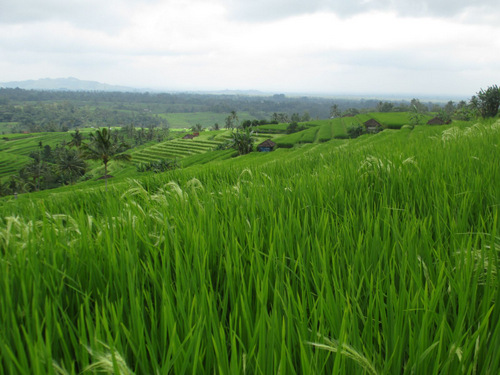 Indonesia's best-known rice dish is Nasi Goreng, which simply means fried rice. Typically served for breakfast, it is last night's leftover boiled rice, stir fried with soy sauce, garlic, onions and other seasoning. It usually has seafood, chicken or tofu added.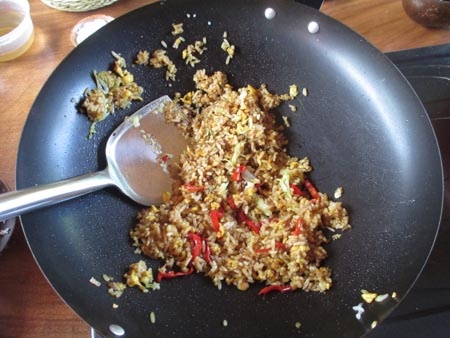 I was blown away to find out that there are over 40,000 different varieties of cultivated rice! Each region seems to have a variety that is specific to that area. For instance, Thailand mainly grows and eats jasmine rice, a high quality variety. The distinctive floral scent of the rice is reminiscent of the jasmine flower.
Join us on our Thailand tour and you'll be exposed to current rice production methods, many of which haven't changed in hundreds (or perhaps thousands) of years. Growing rice is a labor-intensive process and you may even see fields being tilled by oxen.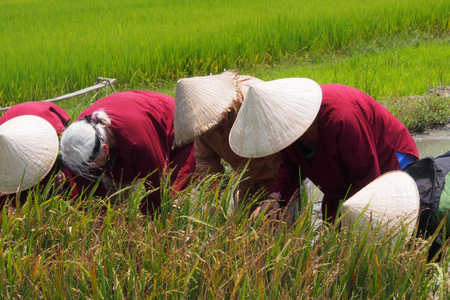 Our culinary tour of New Orleans is all about the great food found in Louisiana. Not surprisingly, rice pops up again! You'll be served rice as an accompaniment to dishes such as shrimp remoulade, or as a major ingredient in delicious gumbo or spicy jambalaya.
And on our culinary tour of Santa Fe, you're going to see rice and beans on pretty much every menu. It's a staple in that lovely city, as well as throughout the Southwest.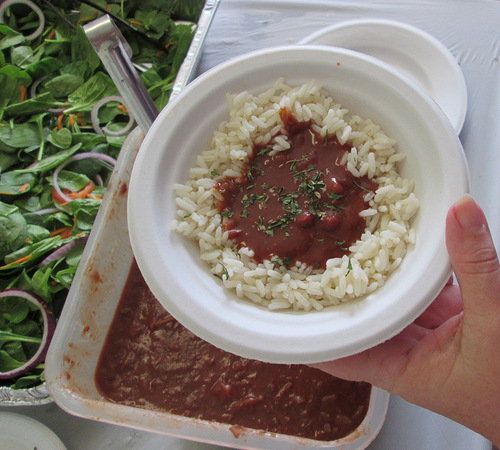 Rice is also a diet staple in India…watch for an exciting new tour announcement soon!
If you'd like to join us on any of our upcoming SE Asia tours or would like to be put on the list for our 2017 culinary tours, contact us or call us at 1-800-818-9918.
Embrace life,
Pat
To stay up-to-date on all things WanderTours, follow us on Facebook and subscribe to our blog via email or RSS.
Photo credits:
Vancouver Chinatown gate – Brian Burger via Flickr
Rice bowl – Steven Depolo via Flickr
Indonesian rice fields – Beth Whitman
Fried rice – Beth Whitman
Rice field workers – Beth Whitman
Jambalaya – Pat Awmack
Red beans and rice – Infrogmation of New Orleans via Flickr