By Rebekah Bresee
France and Vietnam have had a unique relationship for centuries. This relationship has left plenty of traces of influence that are still a major part of Vietnamese culture today.
The relationship between France and Vietnam began in the 17th century when French Catholic missionaries came to the country. Trading strengthened the relationship between the countries, which led to France eventually colonizing Vietnam in the 19th century. The years of being under French possession definitely influenced the traditions, lifestyle and culture of the Vietnamese. Here's a little insight on the French-inspired Vietnamese culture you'll experience if you join us on our Vietnam and Cambodia tour.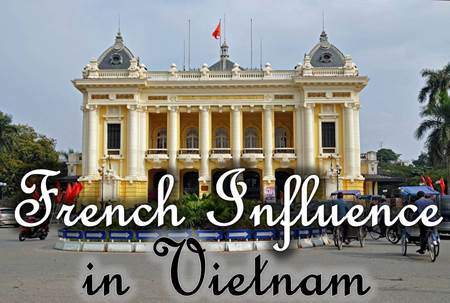 Language
French Catholic missionaries brought their Latin texts and teachings with them. Before their arrival, Chinese characters were used in written Vietnamese, but missionary influence led to a change—Latin characters (which are virtually the same as English letters) became the standard for written Vietnamese. Of course, this makes it easier for westerners to learn Vietnamese. Today, French is mostly spoken by the older generation, but examples of the French language exist in some vocabulary such as ga for train station, deriving from the French gare, and ma đam for Mrs.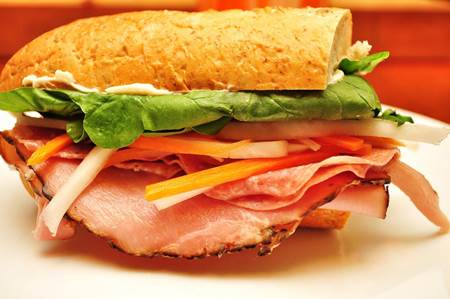 Cuisine
Vietnamese cuisine has all kinds French influence. Among the most popular are banh mi, fresh baguette sandwiches usually containing grilled meat, coriander, pickled carrots and pate that are popular street food. Other dishes that came from France or have direct French influence range from croissants at local markets, to bún oc (a classic Vietnamese noodle soup dish containing vermicelli and sea snails), to bánh patê sô (a hot pastry pie dish with savory puff pastry and meat-based filling).
Vietnamese commonly drink French wine, which is favored over the local rice-based wines.
Vegetables such as potatoes, carrots, artichokes, onions and asparagus were added to the Vietnamese cuisine after the French brought them to the country. The use of butter and wine in the preparation of meals is also a nod toward the French.
French-Vietnamese fusion restaurants such as La Verticale can be found in most cities around Vietnam, too.
Coffee
The French brought coffee to Vietnam back in the 19th century. Now it is an essential part of Vietnamese culture. In fact, Vietnam is one of the largest coffee producers in the world! Local coffee is made in a variety of ways, but the most popular is with sweetened condensed milk. "Café da," which is coffee served cold and over ice, is also popular. Vietnamese coffee tends to be made stronger than what we're used to in the West, so be ready for a buzz!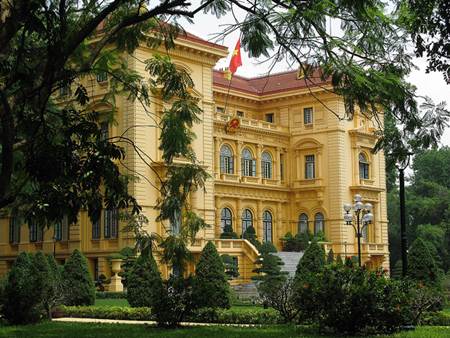 Architecture
While Asian-style architecture is dominant in Vietnam, tourists may be surprised by the amount of French-inspired buildings and even parks, especially in the city of Hanoi. The French occupied Vietnam in the late 19th and demolished many Vietnamese buildings in order to put up their own French-style buildings. Much of this architecture resides in the French Quarter in the city of Hanoi, which the French wanted to make their capital.
The Hanoi Opera House and the Presidential Palace are two remnants of the French occupation in Hanoi. Streets in the French Quarter are wide tree-lined streets, a big difference from the narrow alleys in most of Vietnam. The International French University and the French Culture Centre are located in Hanoi. The boutique hotel Ma Maison is also constructed and decorated in the European style, though the traditional Vietnamese no shoes policy is still followed.
Outside villages even show French influence. French-style villas can be found in highland towns, especially around Dalat. Those houses are usually occupied by tourists.
Clothing
Modern Vietnamese fashion integrates a lot of French fashion trends, including suits, jupe and berets. French-styled attire was often worn by middle- and upper-class Vietnamese to display their modernity and class. French, American and traditional Vietnamese fashion continue to be popular fashion styles throughout Vietnam today.
To stay up-to-date on all things WanderTours, follow us on Facebook and subscribe to our blog via email or RSS.
*****
Photo credits:
Hanoi Opera House: Dennis Jarvis via Flickr
Banh Mi: jeffreyw via Flickr
Presidential Palace: Caitriana Nicholson via Flickr