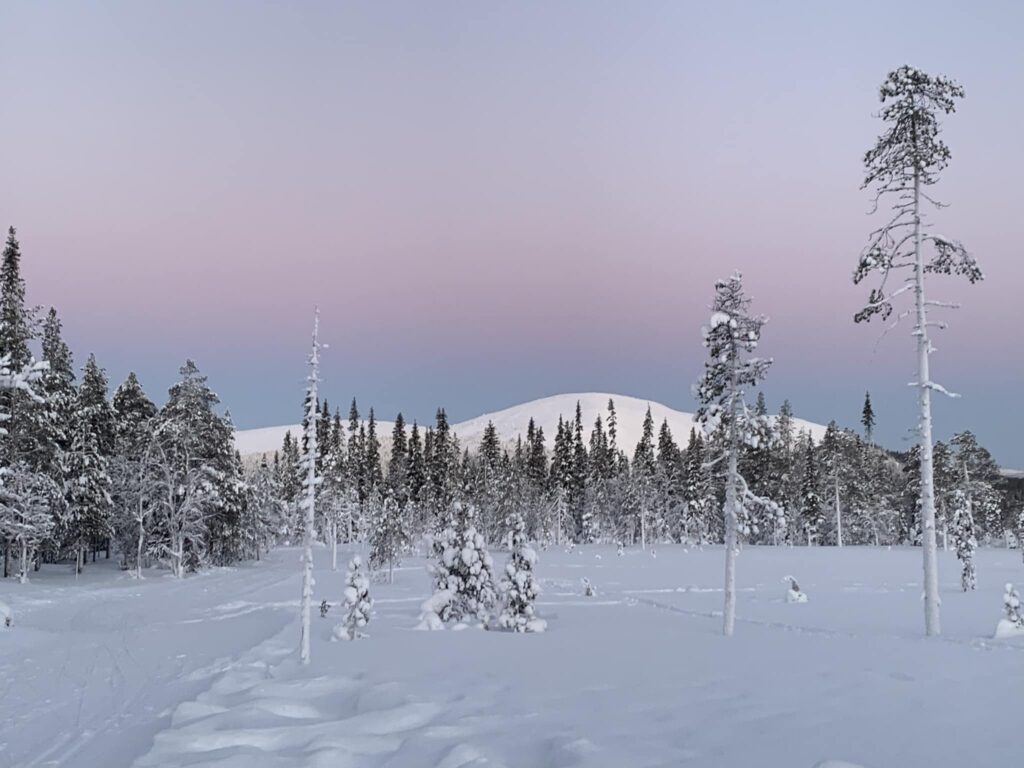 Join us in Lapland for a winter wonderland escape!
Interested? Contact us to to be alerted as soon as details are available for this tour tentatively scheduled for the winter of 2024!
Here's what to expect…
A tour through Arctic Lapland in the winter promises to be a magical and unforgettable experience. Renowned for its stunning natural beauty and unique winter activities, plan on enjoying cross-country skiing, dog sledding and northern lights viewing.
New to cross-country skiing? No problem! The region has a vast network of well-maintained ski trails that cater to all skill levels. Breathing in the crisp winter air, we'll enjoy the serene surroundings with a backdrop of the swoosh swoosh of our skis.
We'll also experience the thrill of being pulled by a pack of eager and friendly huskies as we glide through the snowy wilderness. The sound of the sled sliding through the snow and the panting of the dogs are sure to leave a lasting impression. You'll have the opportunity to learn how to handle the sled and the dogs, and you can even help with harnessing and feeding them. The experience of mushing your own sled is truly unforgettable.
Finally, no trip to Lapland would be complete without experiencing the northern lights, one of nature's most spectacular light shows. Lapland is one of the best places in the world to view the northern lights and the winter months offer the best chance to see this natural wonder. The region has minimal light pollution, which means we'll have a better chance of seeing the auroras dance across the sky. The magical and mesmerizing display of colors and lights is sure to leave you in awe.