By Rebekah Bresee
There are many interesting and exciting things to do in Santa Fe, but the art scene, local galleries and museums are a top reason people visit the city. Over the last few decades, Santa Fe has become a hub of contemporary art. Between the delicious local cuisine and these stunning galleries, Santa Fe is a very special place to visit. The list of galleries is expansive, but these galleries in particular add a distinctive vibe to the overall arts culture. We visit some galleries during our Santa Fe Culinary Tour but you might also have time before, after or during free time on your tour to explore.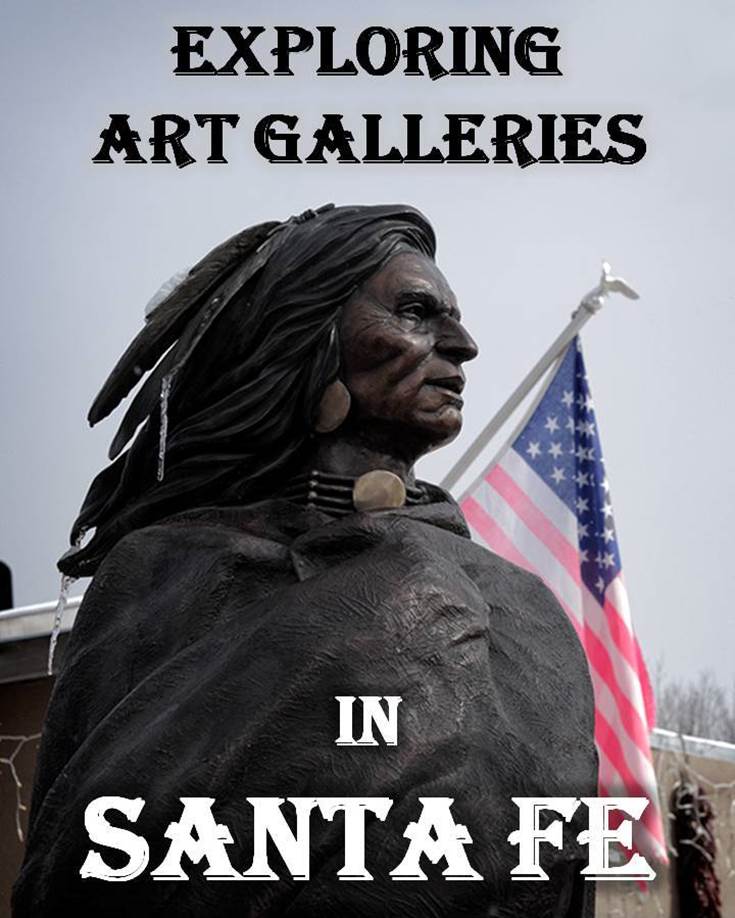 Center for Contemporary Arts
Founded in 1979, the Center for Contemporary Arts is one of the oldest arts centers in the area. It's known for hosting a full range of contemporary artists especially those in film, performance and other visual arts. They also put an emphasis on educational outreach and are linked to the Armory for the Arts campus in Santa Fe.
EVOKE Contemporary
The exhibitions at EVOKE often represent the complicated heritage and past of Santa Fe. Many New Mexico artists are featured in EVOKE, though they cater in internationally acclaimed masterminds such as Kent Williams, Francis Di Fronzo and Lisa Grossman.
SITE Santa Fe
Located in an area known as the Railyard Art District, SITE is one of the leading contemporary arts organizations in Santa Fe. They play host to several productions and performances as well as feature some world-renowned modern art. The building itself even looks like an art piece. A mix of artists, designers and architects collaborated to create the unique arts building.
Turner Carroll Gallery
Looking for a mix of international art? The Turner Carroll Gallery features exhibitions from artists all around the world. The mix of Russian, Irish, French, Chinese, Korean, Mexican, Romanian and Japanese art allows you to get a taste of different cultures in one day.
Zane Bennett Contemporary Art Gallery
If architecture and visual art are more of your scene, then this gallery is the best place for you. The interior and exterior design of the building are a sight to behold as well. Most notably is the glass staircase, cat walks and skylights. A multitude of exhibition rooms allows for rotating visual and performing arts.
Gerald Peters Gallery
This is another historical art gallery. Gerald Peters first opened his collections in 1972. The focus of his pieces are classic Western art and American art dating back to the 1800s. Make sure you step outside to enjoy the adjoining sculpture garden.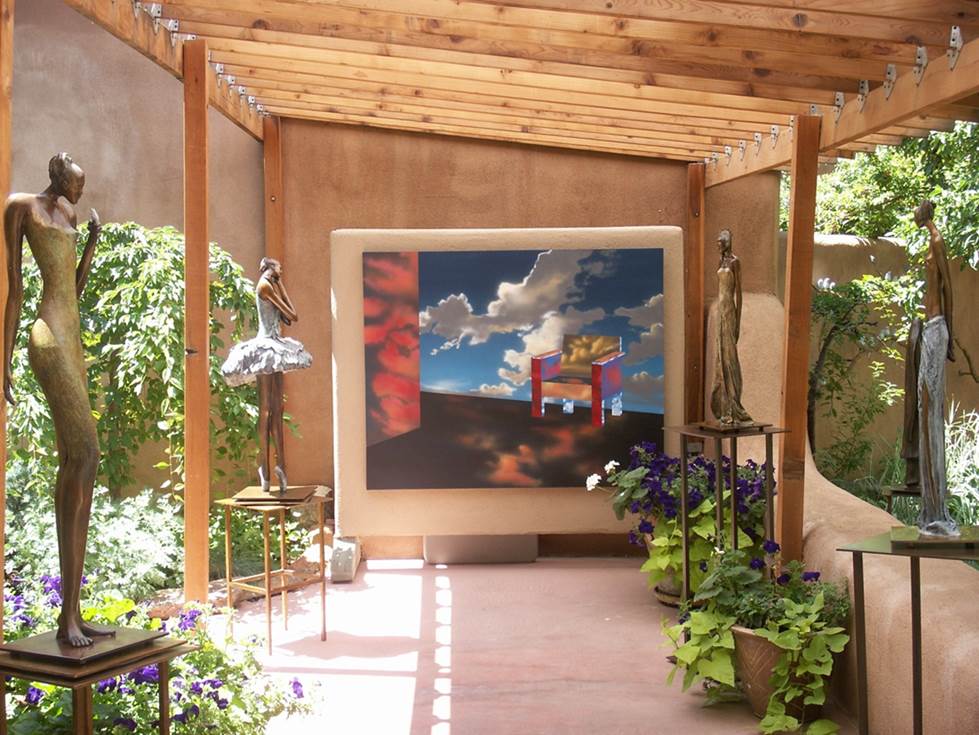 Monroe Gallery
A gallery that could act as a museum as well as an art center, the Monroe Gallery features some of the most well-known photographs throughout history. Photojournalists such as Mydans, Eisenstaedt, Bourke-White and Newman are featured here. You will see moving photographs from the Civil Rights Movement, the World Wars and other notable world events.
TAI Modern
Need a break from European and Western-style art? The TAI Modern specializes in featuring contemporary and classic Japanese art. The gallery merged with Eight Modern in 2014, allowing it to expand its collection to photography, sculptures and bamboo basketry. They are located in the Railyard Art District so it's an easy stop—and break—from other art galleries in the area.
Selby Fleetwood Gallery
Although this is a younger gallery, you will feel like you've stepped back in time as the building is an 18th century adobe. Fleetwood's unique eye and sense of style allows the gallery to feature everything from oil paintings to metal art to wooden sculptures. Many of the artists are from New Mexico and all of the contributors are from the United States. Here, you'll find a good mix of unknown names to internationally acclaimed artists.
To stay up-to-date on all things WanderTours, follow us on Facebook and subscribe to our blog via email or RSS.
*****
Photo credits:
Santa Fe Indian Sculpture: Mike Fisher via Flickr
SITE Santa Fe: Paul Sableman via Flickr
Canyon Road Arts District: Paul Sableman via Flickr
Art Gallery in Santa Fe: Margo Maier-Moul via Flickr