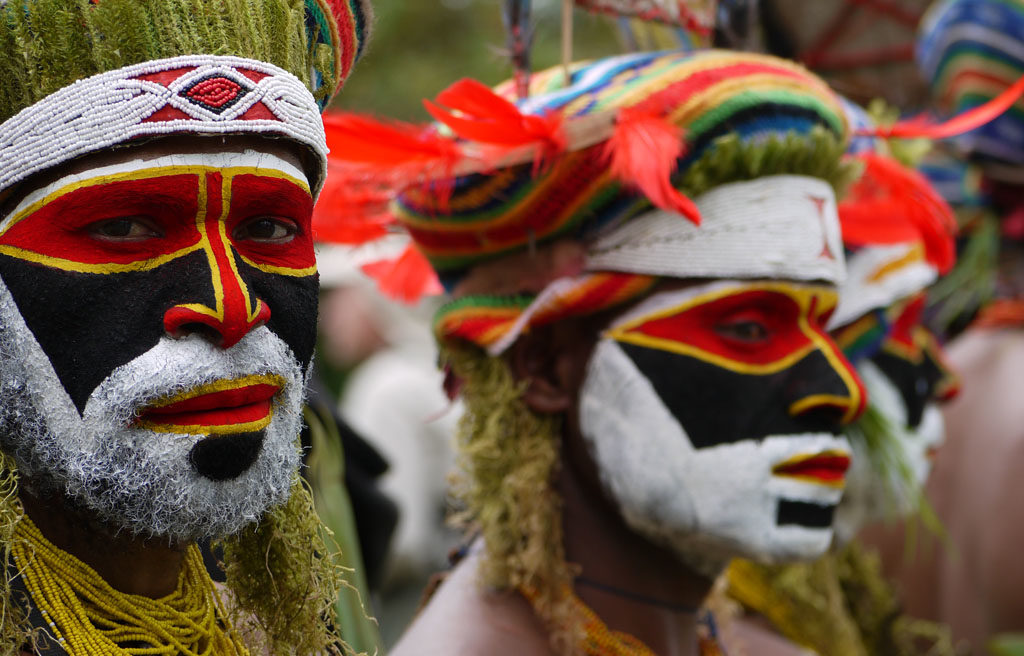 Every year we run a tour to Papua New Guinea and every year it sells out. In fact, it's generally booked up a year in advance…something that is almost unheard of in our business! So, what's the attraction?
Mt. Hagen Singsing
The ultimate highlight of our tour is attendance at the annual Mt. Hagen singsing. A singsing, or gathering of tribes, offers these diverse people the opportunity to peacefully share their traditions through music and dance, tribal clothing, and body decoration. The gathering at Mt. Hagen attracts approximately 75 tribes, giving visitors the chance to witness tribal traditions.
You'll also attend a mini singsing the day prior to the main event. This day is a photographer's dream as it's possible to get up close and personal with the performers as they apply their body paint and don their traditional clothing.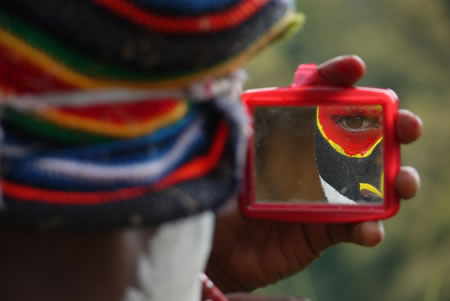 Sepik River
A motorized-canoe trip down the mighty Sepik River gives you a glimpse into the pristine, undisturbed wilderness of Papua New Guinea's central highlands. You'll participate in a homestay in a local village—known for its arts and crafts—and watch the locals as they create their carvings and bark-paintings. You'll have the opportunity to enjoy the prolific bird life and you may even see a crocodile!
The Tari Highlands—Home of the Huli Wigmen
Read also—Who Are the Huli Wigmen?
The Tari Highlands is one of the most remote areas of the country (it wasn't discovered by Europeans until the 1930s) and yet one of the most densely populated. Here, life is still very primitive and traditional dress is still worn.
The Huli are the largest ethnic group in the area and their men are best-known for wearing decorative woven wigs.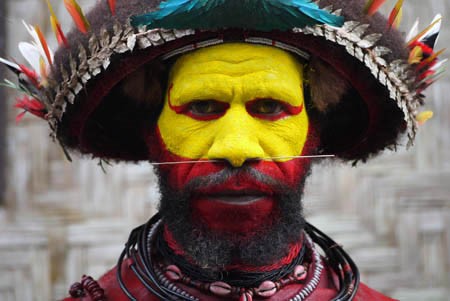 Beth has been leading tours to PNG since 2011 and can't wait to return each year.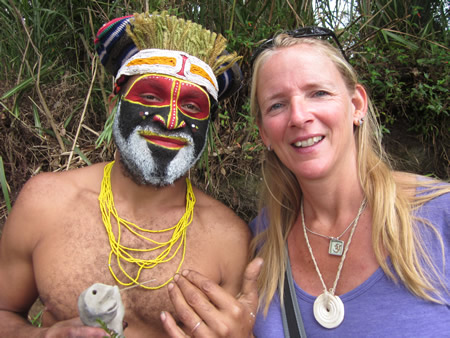 Is this tour for everyone? Nope. But it is the ultimate adventure for those who are looking for somewhere different to explore. Because of limitations in accommodation in some areas, our tour group size is restricted to 12 participants.
Although we've only recently opened our 2017 tour for registration, it's already beginning to fill…so, if this adventure appeals to you, don't wait! Contact us now if you'd like to join us.
Embrace life,
Pat
To stay up-to-date on all things WanderTours, follow us on Facebook and subscribe to our blog via email or RSS.
Photo credits:
All photos – Beth Whitman