By Rebekah Bresee
A city with a rich cocktail history, New Orleans practically owns classic drinks such as the Hurricane, the Sazerac and Ramos Gin Fizz. But the list of specialty drinks continues, and the city has more than cocktails to offer. You'll have time on your New Orleans tour to explore on your own, but we'll be hitting up plenty of restaurants where you'll spot these boozy complements to any meal.
If this list just doesn't have enough cocktails for you, there are more signature New Orleans cocktails to drool over.
Vieux Carré
Vieux Carré is the French term for the French Quarter. As a drink, however, it means combining Benedictine, Peychaud's Bitters, Angostura Bitters, rye whiskey, cognac and sweet vermouth. It's a New Orleans classic that can be traced back to the 1930s.
Creole Bloody Mary
New Orleans is known for its spicy food, so it should not be surprising that there is a drink that's just as spicy! Bartenders heat up an original Bloody Mary by adding a few more dashes of Tabasco sauce and creole spices. A popular complement to any Sunday brunch.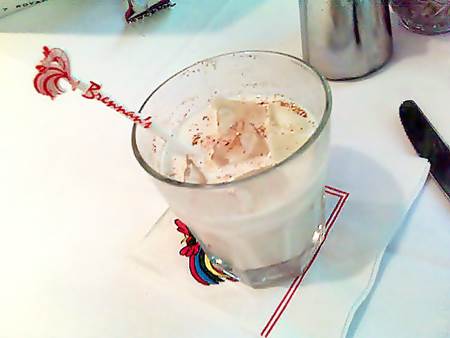 Brandy Milk Punch
This drink is more associated with the holiday season, but that doesn't mean you can't have it at other times of the year. Brandy is masked in a mix of milk, nutmeg and sugar, making it a devilish drink. The bartenders at Brennan's Restaurant in the French Quarter specialize in the cocktail.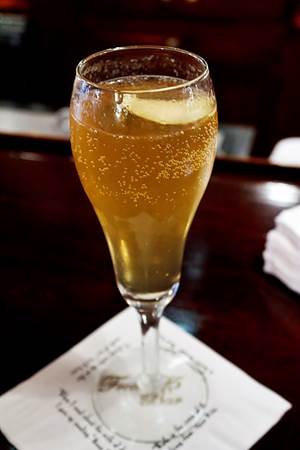 French 75
For those who like their bubbly, the French 75 combines gin, lemon juice and Champagne. The result is a refreshing and tart cocktail. Fun fact: The drink is named after the French 75-mm, a field-gun commonly used in World War I.
Arnaud's Special
The signature cocktail at Arnaud's is a twist on a Rob Roy. Dubonnet Rouge is substituted for sweet vermouth and orange bitters are used instead of Angostura. This is a popular drink during autumn, when the weather's a bit cooler.
Old-school Daiquiri
This isn't your basic restaurant frozen daiquiri full of strawberries or bananas. This daiquiri is authentic: rum, fresh-squeezed lime juice and sugar. You don't even have to leave your car to buy this drink! New Orleans has several drive-thru daiquiri bars throughout the city, too…but don't drive drunk or while you're drinking. Take this baby back to your hotel.
Old New Orleans Rum
If you want to taste some local liquor, take a tour at Old New Orleans Rum distillery. The "Celebration Distillation" began serving the New Orleans area in 1995 and now ships their rum around the U.S. Tours of the distillery cost $10, are around 45 minutes and include a free tasting at the end!
Abita Beer
Cocktails aren't your preference? How about some local brews? The privately owned Abita Beer was founded in 1986. It's most popular brews are the Abita Amber and Turbodog, but you can sample their other beers on a brewery tour.
Atelier Vie
Atelier Vie is a newer distillery—opening in 2012—but don't let that elude you. The four co-founders have produced more than six different spirits, all of which include Louisiana ingredients. Atelier Vie works with local bars to create drink recipes and support each other's business.
NOLA Brewing
Located on the banks of the Mississippi, the lager and ale brewing company serves crafted beer all year long. Favorites include the NOLA Blonde and Irish Channel Stout. Take a tour of the brewery in order to taste their test brews and learn more about what goes on there.
You might also be interested in tasting some of New Orleans' best seafood dishes!
To stay up-to-date on all things WanderTours, follow us on Facebook and subscribe to our blog via email or RSS.
*****
Photo credits:
Vieux Carré: Adrian Scottow via Flickr
News Orleans Bloody Mary: Tyler via Flickr
Brennan's Brandy Milk Punch: John M via Flickr
French 75: Gary J. Wood via Flickr
Arnaud's: Krista via Flickr
Big Easy Daiquiris: AngryJulieMonday via Flickr
Old New Orleans Rum Distillery: kerinin via Flickr
Abita Turbodog: Michael Bentley via Flickr
NOLA Beer: Vasu Tummala via Flickr