This 7-day custom itinerary provides a wonderful overview of the Kingdom of Bhutan for those with limited time and/or budget. During this journey, you'll have a chance to learn about the culture, history, religion, politics and natural environment while visiting parts of Western Bhutan.
You will be led by an experienced local guide who is very knowledgeable about all facets of the country.
This itinerary may be personalized to match your particular interests and time frame.
Call or email today for your personalized itinerary:
beth (at) WanderTours (dot) com
206-317-1860
Day 1
Arrival in Paro – Thimphu
The descent into the valley of Paro is a perfect introduction to the breathtaking beauty of the Kingdom. On a clear day, impressive views of the earth's highest mountain range give way to the green Paro Valley. When you step out of the plane, you'll immediately notice the crisp, clean air. After clearing customs and getting your luggage, you will be greeted by your Bhutanese guide and a driver.
Depending upon your arrival time and interest, you may have a chance to stop in Paro to walk along the town's one main street or visit a nearby dzong (temple).
You'll then drive about 90 minutes to Bhutan's capital, Thimphu, where you will check in to your hotel and enjoy dinner. Overnight Thimphu.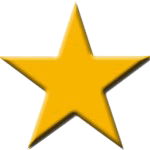 HIGHLIGHT! Upon arrival, you'll be struck by the peacefulness of Paro, located in a picturesque valley with quaint clusters of hamlets amid terraced paddy fields.
Day 2 – Thimphu
In the morning, you'll have time to visit the Institute of Traditional Medicine, where old healing arts such as acupuncture and herbal remedies are still practiced. Depending on your interests, you may also visit the Folk Heritage Museum, Textile Museum, the National Memorial Chorten, the National Zoo (which is more like a preserve given that the only animal there is the national animal, the unique Takin), a nunnery, the handicraft emporium, the handmade paper factory and Trashi Chhoe Dzong. Dinner and overnight at hotel.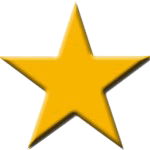 HIGHLIGHT! Though Thimphu is considered a bustling city compared to the rest of Bhutan, it is the world's only capital without a traffic light! It is also a great place to discover the nation's thriving arts and crafts.
Day 3
Thimphu – Punakha

Following breakfast, you will leave for Dochu la Pass (10,000 feet), ascending steeply through pine and cedar forests with hanging lichen. At the pass, you'll have time to wander through and photograph the temple, 108 chortens and the thousands of prayer flags that hang from the trees.
If you like, you can then take a short downhill hike through the woods, meeting up with your vehicle and driver along the road. Lunch will be enjoyed at a restaurant perched on the top of a hill overlooking the mountains.
You'll then drive onward to the Punakha Valley where you'll check into your hotel. If there's time, you may visit Punakha Dzong in the afternoon (this may be done on the following day, depending on time).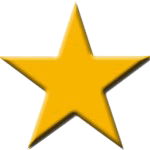 HIGHLIGHT! Punakha Dzong might very well be the most beautiful monastery in all of Bhutan. You'll enjoy meandering around the grounds, through the numerous courtyards and listening to the monks chant if they are in residence.
Day 4
Punakha – Gangtey
From Punakha, you'll continue driving west toward Gangtey. Here you will visit the beautiful Gangtey Gompa (monastery) and have a chance to take an easy hike through a peaceful forested area and down into this beautiful valley.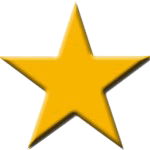 HIGHLIGHT! The Phoblika Valley is the winter home to the endangered black-necked cranes that migrate from the Tibetan Plateau. They are generally here from November to February. If you don't see any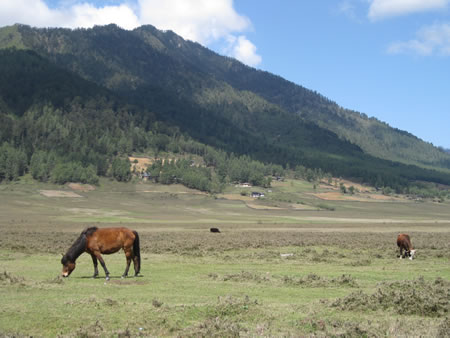 during your time, this area is still considered the most beautiful valley in all the Himalayas.
Day 5
Gangtey – Wangdue – Paro
After breakfast, you'll begin the drive back east toward Wangdue. You'll have the chance to visit this small village and walk through the market and small trading center. If there's time, you may visit the dzong here before heading onward, via Thimphu (where you may have time for final sightseeing and souvenir shopping) and then back to Paro.
Day 6
Paro – Hike Tiger's Nest
On this last full day in Bhutan, you'll get an early start in order to hike the 2+ hours up to Taktsang (Tiger's Nest), the country's most photographed and well-known monastery. You'll have a chance to enjoy the views as well as go to the temples located here. You will then head back down, stopping at the tea shop/cafe, located midway, where you can enjoy exceptional views of Tiger's Nest. You may have lunch either at the café or back down in Paro.
In the afternoon, there will be some free time for you to enjoy the tranquility of Paro before having dinner at your hotel and overnighting in Paro.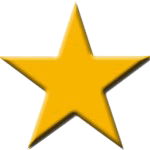 HIGHLIGHT! Likely one of the reasons you are visiting Bhutan is to see firsthand the amazing Taktsang Monastery impossibly perched on the side of a mountain. The hike up looks intimidating but is doable for those in reasonably good shape.

Day 7
Paro – Departure from Paro
In the morning, you'll back to the Paro airport and bid a sad goodbye to your guide and the Kingdom.
For help in customizing this or any other tour to Bhutan, please contact:
beth (at) wandertours (dot) com
206-317-1860