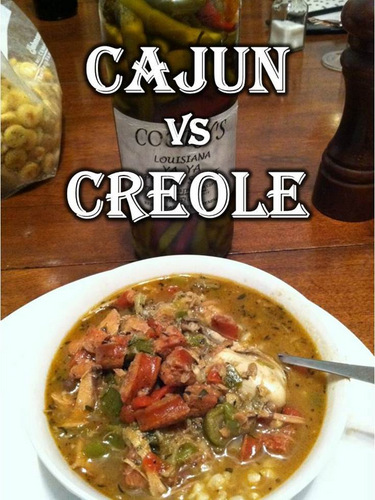 I have to admit that I've always been a bit confused about the terms Cajun and Creole and always assumed that the two were interchangeable—not true. The first image that came to mind when I heard either word is "hot," as in spicy—also not the case.
If you're heading to New Orleans, the simplest way to distinguish between the two is that Creole cuisine is known as "city food" and Cajun is "country food." Another distinguishing factor is that you'll find tomatoes used in Creole cuisine, but not in proper Cajun food (with a few exceptions). While spicy dishes are found in both cuisines, every dish isn't necessarily spicy…it all depends on how much cayenne pepper is used in the recipe. Cajun dishes tend to be a bit hotter than Creole.
In order to understand where the terms come from, it's important to know a little bit of Louisiana history…
Cajun
The word Cajun is derived from the term "les Acadians." French settlers from Acadian Canada—New Brunswick, Nova Scotia and Prince Edward Island—were forced to leave their homes by the British in the mid-1700s, and find somewhere new to live. Many of them found their way to swampy Louisiana and settled in what is now known as Acadiana.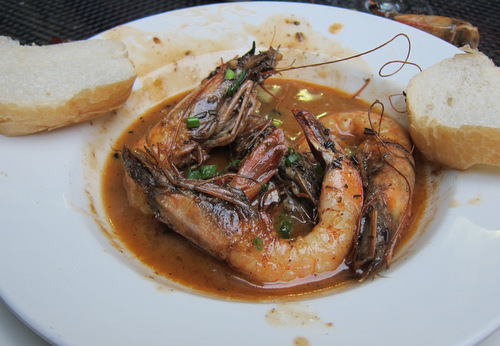 Being highly resourceful, they found ways to live off the land and the sea, as well as how to make use of every part of a slaughtered animal. The well-known Andouille sausage—which incorporates pork, along with smoke and seasonings—is one such dish originating from the Cajuns. Because there was no refrigeration, salts and smoke were used as preservatives. Seasoning—such as cayenne, paprika, garlic, thyme and green onions—play an important role in Cajun cooking. A French mirepoix—consisting of chopped celery, onions and bell pepper—provides the base of many dishes. This combination of vegetables is known as the "holy trinity of Cajun cuisine."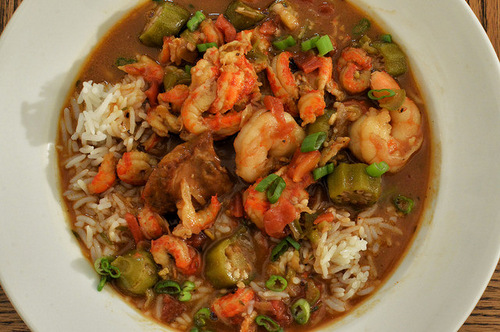 Creole
The word Creole was used to describe the descendants of the French and Spanish upper class who ruled the city of New Orleans. The term eventually came to include native-born slaves as well as free people of color. Typically, French Creole is used to describe those with European heritage, while Louisiana Creole refers to those of mixed race.
Creole food is a combination of the cuisines of all the many races that inhabited New Orleans over the years. You'll find influences from the French, Germans, Italians, Caribbean, Spanish and more. This cuisine is more complicated, contains more ingredients than the Cajuns had access to, and is thus thought of as being more aristocratic. Going back to my earlier comment about Creoles using tomatoes—the Cajuns didn't have access to the precious fruit and that's why Creole jambalaya uses tomatoes, but Cajun jambalaya doesn't.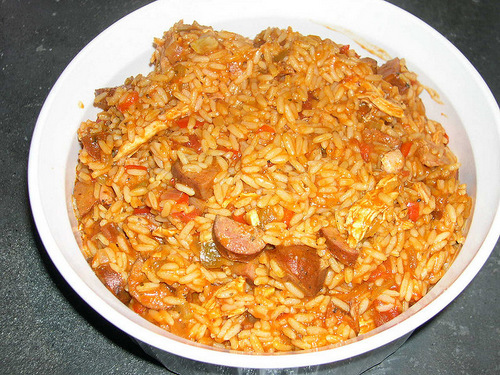 Louisiana is the place to visit for authentic Cajun and Creole cooking. Join us on our New Orleans Culinary Tour and experience the difference for yourself. Contact us or call 1-206-317-1860 if you'd like to join us on the delicious tour.
Embrace life,
Pat
To stay up-to-date on all things WanderTours, follow us on Facebook and subscribe to our blog via email or RSS.
Photo Credits:
Gumbo header photo – Shannon Dosemagen via Flickr
Barbecue shrimp – Pat Awmack
Gumbo – Jeffrey W. via Flickr
Chicken and Andouille sausage jambalaya – Jessica Rossi via Flickr