Sorry you missed this tour! Please consider joining another small-group tour to Bhutan.
12-day tour of Bhutan including trekking through Laya
Itinerary dates: October 11 – 22, 2011
Tour leader: Beth Whitman
This trek through the Laya region of Bhutan goes over high passes (16,100 feet) and through wilderness above than the tree line – you'll see snow-covered peaks, glacial waters, blue sheep, alpine flowers and meet the welcoming Layap people. The group will delight in the fresh air, the restorative hot springs of Gasa as well as visit temples and other sights along the way.
The group will meet in Bangkok before leaving for Bhutan. Flights leave Bangkok early in the day – arrive at least one day prior to departure for Bhutan in the event of flight delays.
Read these Bhutan Holiday and Vacation Tips
Read Bhutan FAQs and learn what to expect in Bhutan
See Beth's Recommended Books about Bhutan
View Bhutan Trek Photo Gallery

Itinerary
Day 1
October 11, 2011 – Arrive from Bangkok – Paro
The descent into the valley of Paro on Bhutan's national carrier, Druk Air, is a perfect introduction to the breathtaking beauty of the kingdom. On a clear day, impressive views of the earth's highest mountain range give way to the green Paro Valley. When you step out of the plane, you'll immediately notice the crisp, clean air. The group will be greeted by our Bhutanese guide and taken to the hotel.
Following lunch, we'll see Rinpung Dzong and after that spend some time strolling Paro's one main street lined with shops. In the afternoon, if time permits, we will go to Ta Dzong, which is now the National Museum. We'll see traditional thangkas, fabrics, weaponry, armor, household objects along with other artifacts. Dinner and overnight at hotel in Paro.
Day 2

October 12, 2011 – Hike to Taktsang – Thimphu
After an early breakfast, we'll head out to hike 2+ hours up to Taktsang (Tiger's Nest), Bhutan's most iconic monastery, perched on the side of a hill. We will enjoy the views and go to the temples at the top. We'll then start the walk back down, stopping at the tea shop/cafe, situated at the halfway point. Here, you will find an amazing view of Tiger's Nest. We will then proceed down and have lunch in the forest.
Later in the day, the group will drive to Thimphu, the capital, about 1.5 hours away. There could possibly be time for exploring the town prior to dinner. Overnight in Thimphu.
Day 3
October 13, 2011 – Thimphu – Punakha
Following breakfast, the group will leave for Dochu La Pass (10,000 feet). The drive climbs up through a forest of cedar and pine, dripping with lichen. From the pass, we will take a downhill walk through the woods, intersecting with the road where we will board the van and drive further east to the Punakha Valley in time for lunch at the hotel.
After lunch, we will then go to nearby Punakha Dzong.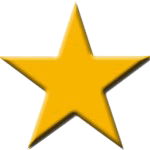 HIGHLIGHT! Punakha Dzong is likely the most gorgeous of all the dzongs in Bhutan. We will look around the compound of
buildings that house the monks in the winter months. We will tour the impressive main temple that contains huge Buddhas at the altar as well as thousands of small statues along the walls.
Day 4
October 14, 2011 – Punakha – Gasa (beginning of trek)
Following breakfast, we will drive to Tashithang where we'll begin the trek through the subtropical woods. The path is a fairly easy ascent to Damji Village (7,800 feet).
Lunch will be served at Damji. We'll then continue the hike until we get to the Gasa Hot Springs.
Dinner and overnight at camp.
Approximate trekking distance: 11 miles
Approximate trekking time: 7-8 hours.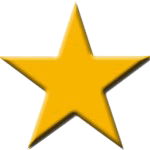 HIGHLIGHT! The Gasa Hot Springs, well-known for their healing powers, attract Bhutanese from around the country.
Note – on trekking days, you'll be carrying your own daybag. The majority of your things will be transported by horses and/or yaks. It's best to have your things packed in a duffel or soft-sided bag so that the porters can more easily pack these on the horses/yaks.
Day 5
October 15, 2011 – Gasa – Chamsa
Following breakfast, we'll trek a steep climb of about 2 hours up to Gasa Dzong. It is then another difficult climb to Bele-la Pass (12,000 feet). This will bring us through rhododendron, juniper, bamboo and fir forests. We'll then descend for approximately a half hour down from the pass to Chamsa where we will spend the night inside the forest.
Approximate trekking distance: 8.5 miles
Approximate trekking time: 6-7 hours.
Day 6
October 16, 2011 – Chamsa – Laya
Today, the trail will descend to the bank of Mo-chu (chu is Bhutanese for river) where we will traverse a suspension bridge. We will then have a picnic lunch close by. After the bridge, there's a climb up to Laya (12,500 feet) which passes an army camp.
Approximate trekking distance: 13.5 miles
Approximate trekking time: 8-9 hours.
Day 7
October 17, 2011 – Laya

We'll take advantage of a much-deserved rest day today. The group will be able to meander around the village of Laya, going to local homes and visiting with the Layap people. We'll be entertained with a nighttime cultural program by campfire that will include traditional dancing and singing by the Layaps. Dinner and overnight at camp.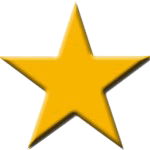 HIGHLIGHT! The Layaps are really warm and friendly and will gladly pose for photos. The women wear a unique dress and traditional bamboo hats that are pointy on top and embellished with silver and turquoise ornaments.
Day 8
October 18, 2011 – Laya – Chamsa
Following breakfast, we will start the journey with a hike back down until we reach Chamsa. Dinner and overnight at camp.
Day 9
October 19, 2011 – Chamsa – Gasa
After breakfast, it will be another moderate ascent before we get to Bele La Pass and then continue down until we get to the Gasa Hot Springs once again for an additional night of heated baths. Dinner and overnight at camp.
Day 10
October 20, 2011 – Gasa – Tashithang – Wangdue
On this day, the trail will lead us steadily back to Damji Village. From there, we will head down through the forest until we get to the motorable road where we will have refreshments prior to meeting the van and driving onward to Wangdue. Dinner and overnight at hotel in Wangdue.
Day 11
October 21, 2011 – Wangdue – Thimphu – Paro
After breakfast, we'll travel back to Thimphu for lunch and a final opportunity to shop and sightsee. We will then head to Paro where we will enjoy dinner and overnight at hotel.
Day 12
October 22, 2011 – Paro – Departure (by Druk Air)
Following an early breakfast, the group will leave for the airport for a sad goodbye to Bhutan. Though it is feasible to connect with your international flight home on the same day, think about overnighting in Bangkok in the event flights out of Paro are delayed (not unusual).
________________________________________________________________

Costs:
Price: Contact us for 2012 pricing: info (at) WanderTours (dot) com
Interested in sharing? We do our best to pair up same-sex travelers so as to avoid the single supplement. However, priority is given to the first deposits received. If you're interested in sharing – PLEASE send in deposit as soon as possible in order to take advantage of this benefit. (Why a single supplement charge? See this FAQ page for an explanation.)
Payment due as soon as possible in order to secure flights into Bhutan.

Price includes: Roundtrip flights from Bangkok to Paro, transportation in Bhutan, all meals, hotels, bottled water, visa, airport tax and tourist development fund charge.
Price does not include: International flights to and hotel in Bangkok, evacuation or travel insurance (highly recommended), souvenirs, personal purchases (such as books and snacks), beverages other than water and tips.
We recommend MedEx Assist for travel and/or evacuation insurance.
Because of the remote nature of this journey, it is limited to 15 people and requires an $800 deposit on a first come, first served basis. Please register early to ensure your spot!

Bhutan Laya Trek 2011 Registration Form (PDF)
Please make payable and send check with registration form to:
WanderTours
PO Box 16102
Seattle, WA 98116
For questions, please contact Beth:
beth (at) wandertours (dot) com
206-937-6789
Deposits and full payment may also be made with a credit/debit card through PayPal. Simply send payment to: beth (at) wandertours (dot) com or by using the form below:

Bhutan Packing List Trek: Provided upon registration

Bhutan Laya Trek Itinerary 2011 (PDF)

Tour Leader
About Beth
Beth Whitman has traveled the world for more than twenty-three years and has a deep respect for cultures and the environment. She is the author of the Wanderlust and Lipstick series of guides and the editor of www.WanderlustAndLipstick.com and www.WanderTours. This will be her 6th trip to Bhutan but the first to this region.
About Bhutan and the Trek
Few visitors have discovered Bhutan and one reason is the country's insufficient infrastructure and the government's desire to preserve the local culture. Although hotel lodgings are usually very comfortable, they may be basic. Meals are generally served buffet-style at the hotel and include plenty of cooked vegetables, rice and sometimes meat. Vegetarians will have no issues finding lots to consume.
Bhutan is situated in the Himalayas between Northeast India and Tibet. The elevation shouldn't be a problem for many but sometimes people respond to it with minor headaches or abdominal problems. Carry prescribed medications if this is a concern to you. Individuals must be fit and capable of carrying their own daybags throughout the trek.
If you're prone to motion sickness, carry medicine or natural remedies to help offset the twisty roads that we'll be encountering through the trip.
Related links:
Bhutan Trek Photo Gallery