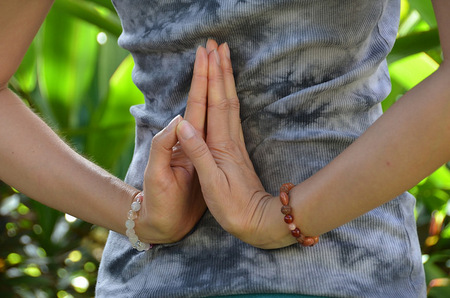 Yoga has surged in popularity over the last 15 years with over 21 million American adults saying that they've tried it in the last year. So it seemed a natural progression for us to add yoga to one of our upcoming tours. And which destination best suits the practice? Why Bhutan, of course! It seems a no-brainer that we match yoga with one of the most spiritual countries in the world. We're happy to announce our 2016 Bhutan Cultural and Yoga Tour for Women.
Don't worry if you've never tried yoga before. The optional classes will be appropriate for all levels of practitioners! Our fantastic tour leader, Susan Weis-Bolen, will shape yoga sessions to what the group needs each day. She'll factor in everything from altitude to how the group feels overall. Susan has practiced yoga for 20 years and has an impressive background that includes certification as an Ayurvedic instructor. She also runs vegetarian cooking classes at Susan's Kitchen, in Reisterstown, Maryland. One thing I learned simply by reading her website is that each spice has its own particular healing properties…so even if you're not sure you can manage the yoga, think how much knowledge you could pick up from traveling with her for 12 days!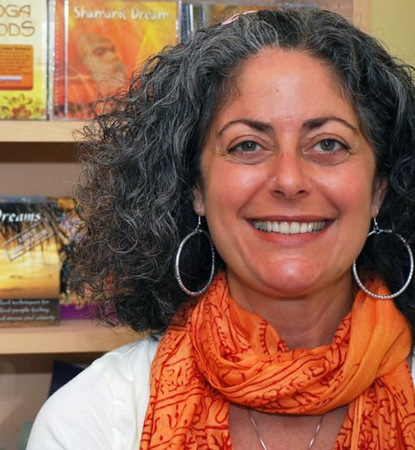 In addition to the optional daily yoga, you'll be exploring the magical country of Bhutan and its spiritual monasteries, peaceful valleys and stunning Himalayan scenery—from Tiger's Nest monastery to the great heights of Himalayan mountain passes to maybe even a few yaks along the way.
The Paro Festival is a special highlight of this tour. You'll get to see a gigantic throngdrel—or banner—be unfurled in all its magnificence. You also never know who you might run into at the festival; past tour groups have seen the king of Bhutan during their visit.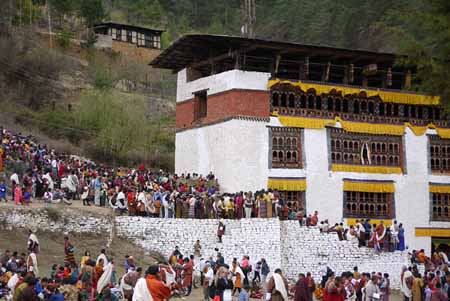 As the meeting point for this tour is Bangkok, this might be the perfect opportunity to add on a few days in Thailand. If you have any questions about this tour contact us or give us a call at 206-317-1860. Oh, and if you do decide to join us on this tour, don't forget your yoga mat. 🙂
Embrace life,
Pat
To stay up-to-date on all things WanderTours, follow us on Facebook and subscribe to our blog via email or RSS.

Photo credits:
Yoga hands – Rob Bertholf via Flickr
All other photos – Beth Whitman