From its tropical beaches and ornate temples to its culturally diverse northern hill tribes and the vibrant, ultra-modern city of Bangkok, a trip to Thailand offers a colorful whirl of images, scents and sounds. And the food…it's sublime! If this sounds like a destination you'd like to visit, we've recently announced our 2017 Northern Thailand and Laos Hill Tribe Cultural Tour and we'd love for you to join us. Don't delay! We expect it to sell out quickly!
More about Thailand: Street Food in Thailand | Elephant Nature Park in Thailand | Shopping in Thailand
Some of the highlights of the tour include:
Visit some of Bangkok's most popular sights. This includes a visit to Wat Pho, one of the city's oldest Buddhist temples and home to the Reclining Buddha. We'll also visit the stunning Grand Palace, where you'll see the famous Emerald Buddha, and we'll stop by the Jim Thompson House. There's so much to see and do in Bangkok that you may want to consider arriving a day or two early and doing some sightseeing on your own.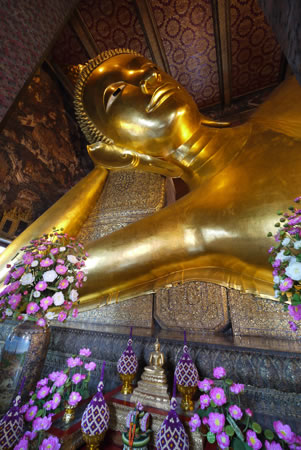 Enjoy authentic cooking classes at the Blue Elephant Cooking School in Bangkok and the Tamarind Restaurant in Luang Prabang. Prior to your Bangkok class, you'll visit a local market to purchase the ingredients for your dishes. The cooking class at the Tamarind Restaurant is held in a scenic, open-air kitchen set by a lake.
Spend time at the Elephant Nature Park near Chiang Mai, a rescue and rehabilitation center for abused elephants. Here, you'll learn about the care and feeding of these massive creatures and will also get to feed and bathe them!
Enjoy a homestay in the charming mountain village of Mae Kham Pong. Here, you'll help your hosts prepare the evening meal.
After a visit to the Hill Tribe Museum, you'll mingle with people from a few of the local hill tribes, including those from the Padaung (long-neck Karen). This visit will leave you with a greater insight into the culturally diverse area.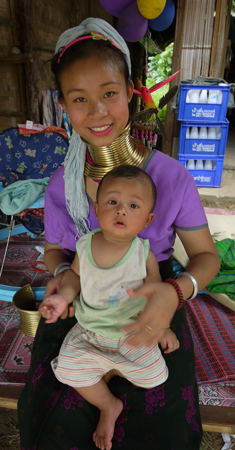 In Luang Prabang, you'll rise early to watch the monks collect their morning alms. This daily procession is one of the most sacred Lao Buddhist traditions.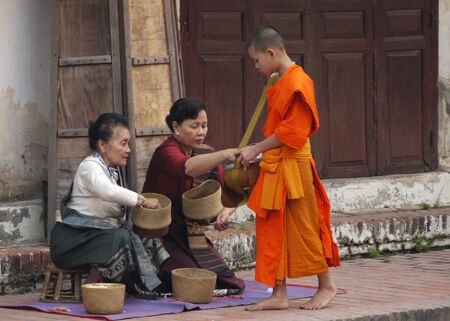 During the tour we will also visit the WEAVE Foundation, an organization committed to empowering indigenous women. This is one of the charities that we support through our WanderWorld Foundation.
If you have any questions about this tour, please contact us or call us at 1-206-317-1860.
Embrace life,
Pat
To stay up-to-date on all things WanderTours, follow us on Facebook and subscribe to our blog via email or RSS.
Photo credits:
All photos by Beth Whitman