By Rebekah Bresee
Known for its beauty and mysterious allure, Halong Bay is a place that invites explorers and guarantees adventure. Located of the shore of northern Vietnam, this land mark is a UNESCO World Heritage Site and is considered one of the New Seven Natural Wonders of the World. You will be able to visit Halong Bay during the Vietnam and Cambodia tour and see this beauty for yourself. Whether you're going on our women-only tour or adventuring on your own, here are a few facts and activity suggestions for Halong Bay.
More about Vietnam: Weird Foods in Vietnam | French Influence in Vietnam | Facts about Buddhism
1. There are around 1,600 limestone islands and islets that make up Halong Bay. Some of these formations are more than 20 million years old!
2. Many of the islands have caves and grottoes that you can explore. One of the most popular is Thien Cung Grotto (Heavenly Cave), which is located on Dau Go Island.
3. With so many islands and islets in the bay, it makes sense that only half of them are named. Most of the islands are named based on their appearance and shape. For example, Voi Island is so named because it resembles an elephant.
4. The bay is not deep, only about 33 feet deep actually, but its marine life is rich and vast. About 1,000 species of marine life have been recorded swimming around in Halong Bay. Needless to say, there are some good snorkeling opportunities here.
5. According to legend, the bay was formed when the gods sent down dragons to protect the Vietnamese from invaders. These dragons dropped jewels from their mouths into the bay, creating the islands and a sort of barrier against invading ships. Instead of returning to the heavens, the dragons plunged into the bay and remained resting in its waters. In fact, Halong Bay means "where the dragon descends into the sea."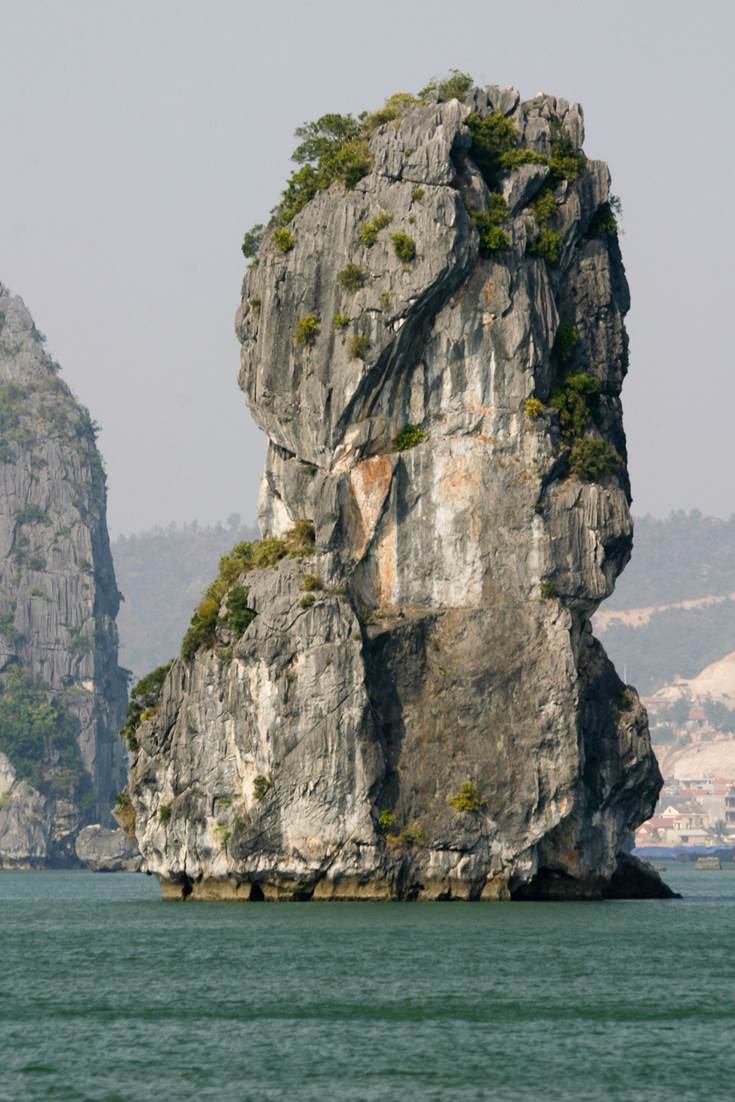 6. Archeologists have found evidence of human life in and around Halong Bay that dates back 18,000 years.
7. The beauty of Halong Bay is remarkable enough to make it to the big screen. Filming for the 1997 James Bond film "Tomorrow Never Dies" took place in the Halong Bay area. Additionally, the video game "Street Fighter IV" used the bay as a backdrop.
8. There is a particular cave in the bay known as the Hospital Cave. During the American-Vietnam War, it served as both as secret, bomb-proof hospital and safe house for Vietnam leaders. It was in constant use until 1975. Today, you can take a guided tour through the cave and the 17 rooms it confines.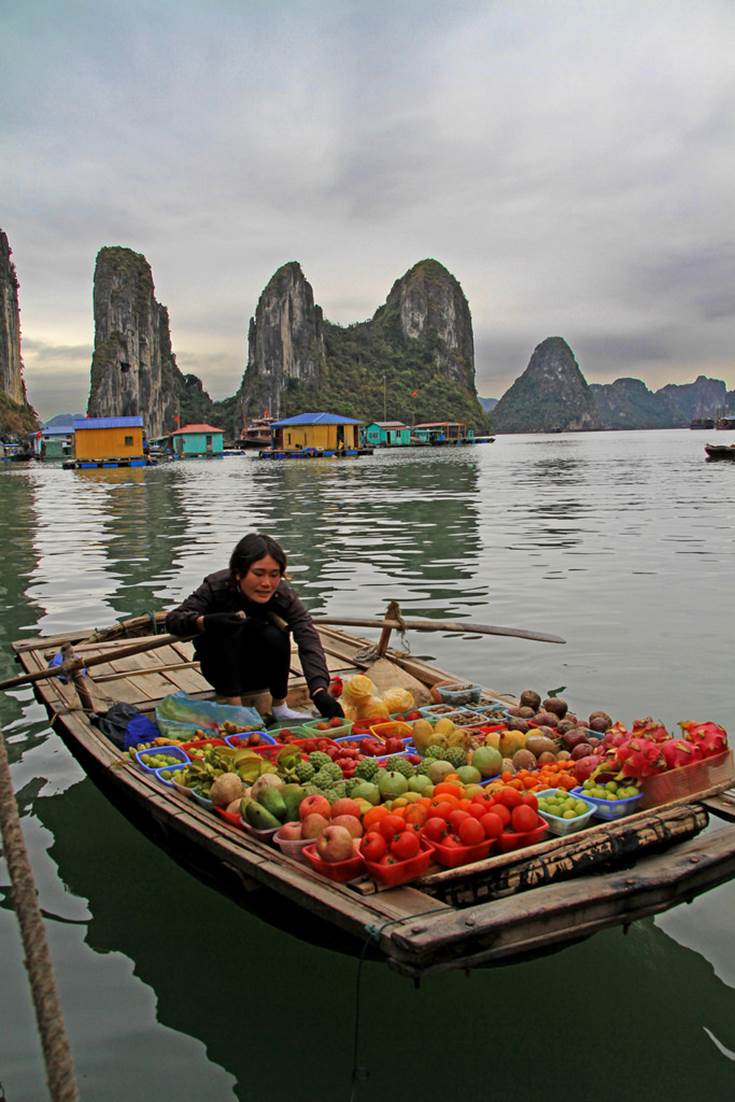 9. There are a variety of visitor activities and touring options in Halong Bay. You can take a day-long boat cruise throughout the bay, take a guided island tour and explore the caves, or rent a sailboat or kayak for the day to explore the islands on your own. All tourist activities are easily coordinated in Ca Ba Town.
10. Looking for somewhere to eat? Try Quang Anh, a floating fish-farm/restaurant at the Ben Beo Pier. Pick your own fresh seafood from their pen and it will be grilled, fried or steamed right away for your table. Prices go by weight and type of seafood.
*****
Photo credits:
Halong Bay: juliansong via Flickr
Thien Cung Grotto: Dennis Jarvis via Flickr
Halong Bay Island: Greg Willis via Flickr
Halong Bay Fruit Vendor: Miltos Gikas via Flickr